Outsource jewelry retouching – Retouch jewelry products for online stores. Enhancing the quality of jewelry images with high-end jewelry retouching.  Get edit your bulk volume of jewelry photographs with professional jewelry retouching services. Looking for professional outsource jewelry photo retouching services at affordable rates. End up your search with Sam Studio and get professional jewelry image retouching services to your online stores.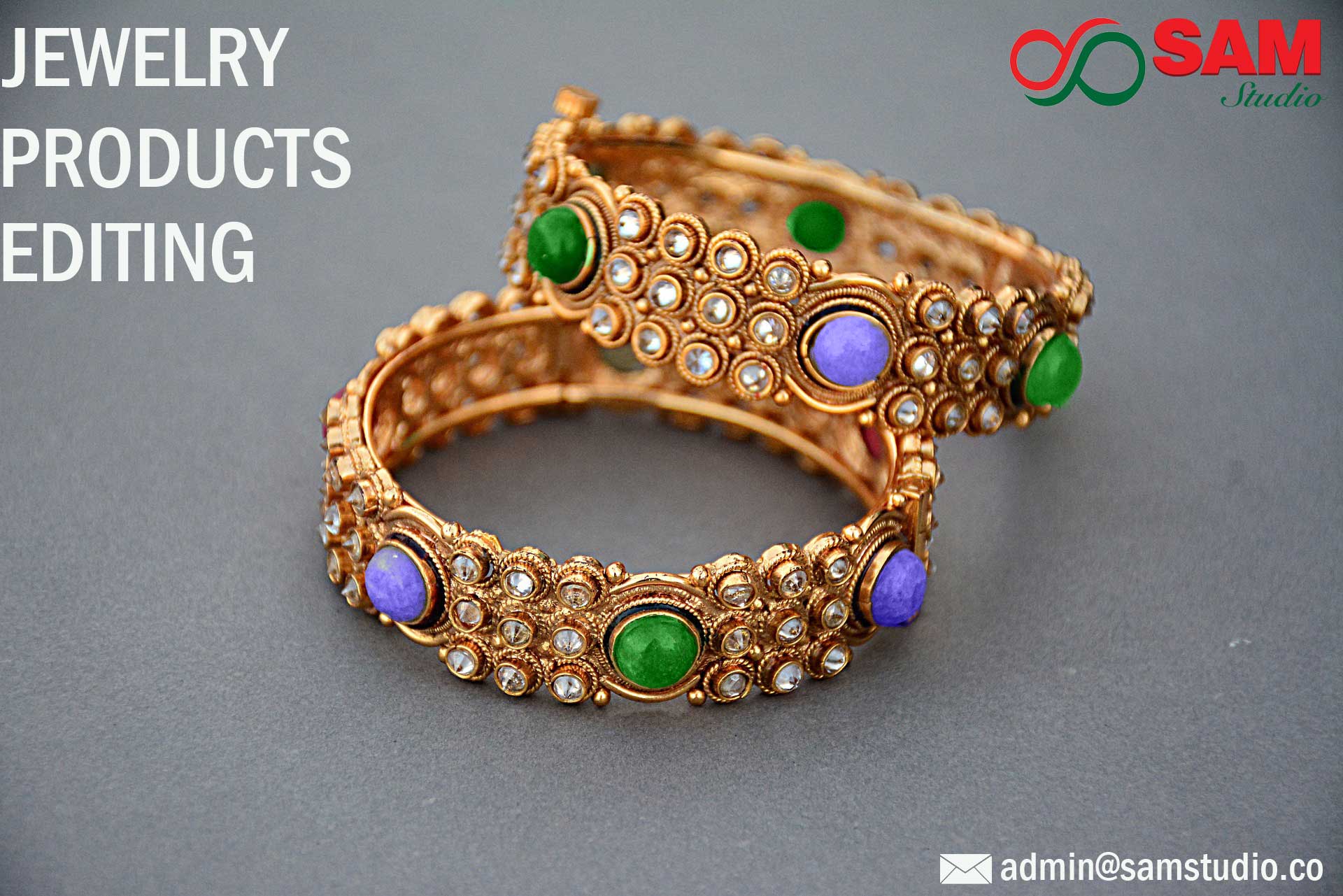 Jewelry Photo Editing Services to Jewelry Photographers in UK, USA, Australia
Retouch jewelry images like necklaces bracelets, rings, fashion jewelry watches, earring, etc. at affordable rates. Best solutions to get high-quality product photographs with advanced photo editor's help. Get jewelry photo editing services such as color correction, cropping and resizing, removing unwanted backgrounds, adding white/transparent backgrounds, retouching scratches, blemishes and dull areas, retouching unwanted reflections, shadows and highlights, adding mirror reflection effects, changing gemstone color, retouching missing areas, adjusting brightness and contrast in your jewelry photography. Our professional jewelry photo retouchers can bring the quality look and feel to your jewelry photography.
High-End Jewelry Image Editing Services Included,
Sam Studio offers high-end jewelry image editing services to jewelry photographers in UK, USA, and Europe etc. Our popular jewelry retouching techniques are,
Jewelry Image Retouching Services
Fashion Jewelry Image Editing Services
Jewelry Image Reflection Services
Looking for professional jewelry photography editing services at affordable rates. Please feel free to contact our jewelry photo editors team.
More Information
Mail to: admin@samstudio.co
Visit:      http://www.samstudio.co/photo-editing-service/