Online Reputation Management  is a secret process to obtain success on digital marketing process. Feedback is important for every business to mention your current position and gives some additional information to improve and what are the things need to avoid. Simply it details that the measurement of feedbacks came from the customers and managing the process of converting the negative feedback into positive feedback. Digital marketing is important to promote your business to the entire world. But also in the same time the feedback came from the digital marketing process must be also in a positive manner. Then only it is accepted as the good reputation management process and also as a strong reputation process.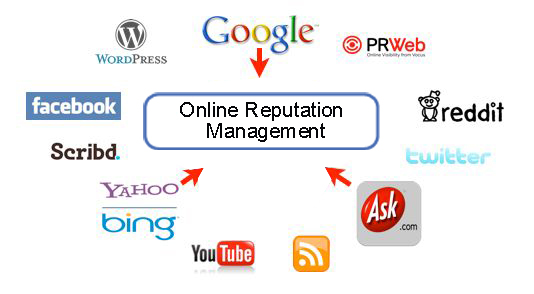 Before to manage the feedback you must expose your business to this world and then only it reaches every customer. So for, here we are using the digital marketing techniques to make easy visible your web pages and for business promotion. After that, they will give you the useful feedback whether negative or positive.
What are online reputation management services included,
Ways to build strong online reputation to your business
Searching individual
Search your website in the content and images formats. Before that make alert set up on your Google alert setting to give information whether if any new content tracked. The notification will be emailed daily.
Purchase your own domain name
From the service providers like GoDaddy you can obtain the new domain name to your website by registration. Then only you can share your contents and images and the purpose of your website. It consists some of the information like your own and about business information.
Update the entire content in one place
Like Tumblr and Word Press you can apply your domain names. It means through your own website it can go to the Tumblr and Word Press page to know more about you. It is one of the strongest ways to promote your site to public.
Join different social medias
Create an own account for your website in different social medias like Facebook, LinkedIn, Twitter, and Google+ etc. Also, try to make them to your account join the websites like Tumblr, Pinterest, YouTube  and so on.
Monitoring and evaluate your presence
By involving in this site evaluation you can find out the position of your product in market and business promotion.
By coming to the final conclusion we are glad to inform that best to allow your reputation to the people who are looking for the services you offer.
Article By: Online Reputation Management Services Provider