Website maintenance services for E-Commerce
Every E-Commerce business has to maintain its business website by updating content because your business website is a worldwide window and it is a big impact on how the value of your service or product perceived. To attract visitors, to maintain search engine traffic, current information, to know the services or products to the customers, website maintenance service is most important.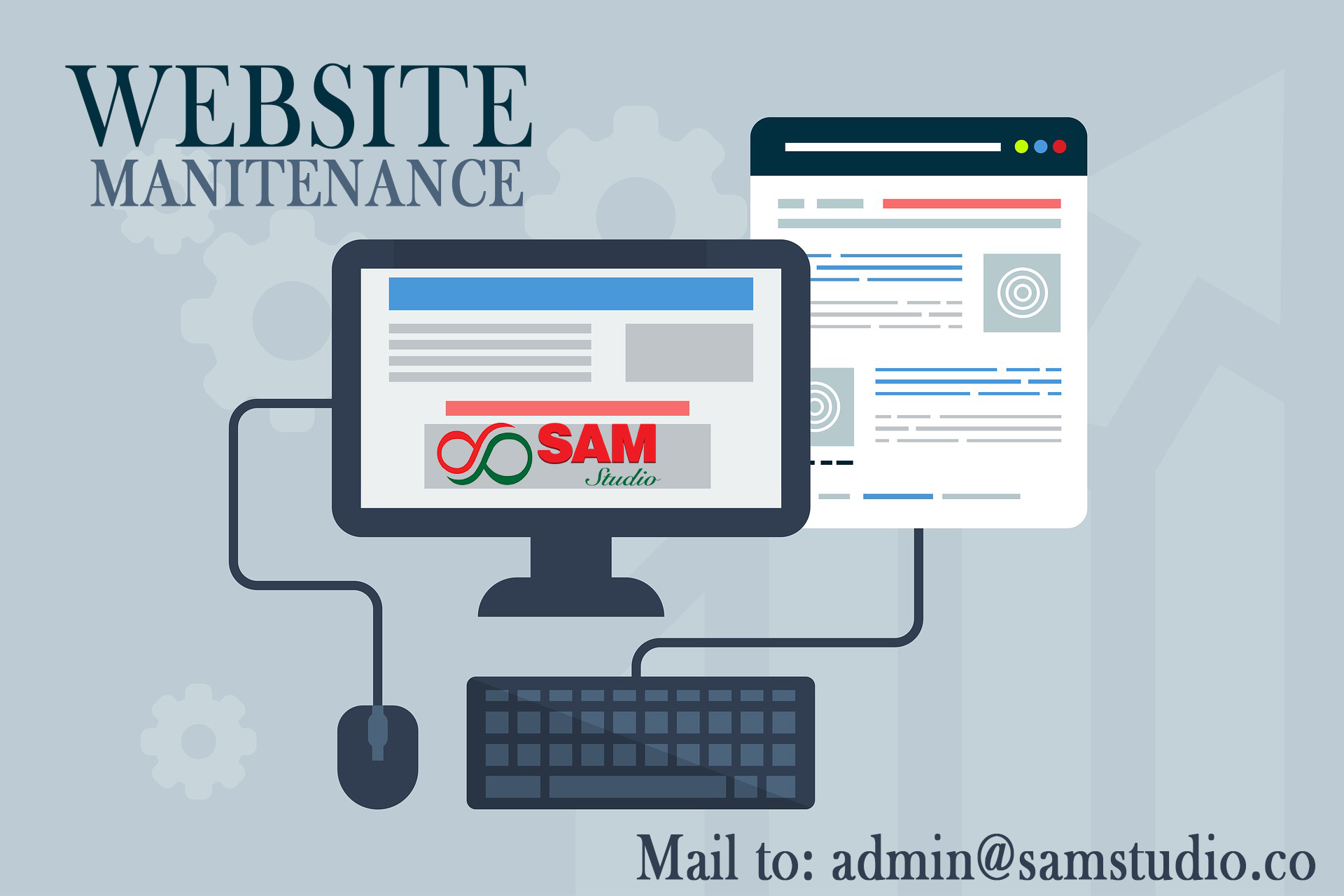 Some of our best services to maintain your E-Commerce website
Product listing deletions and additions
Image optimizations, graphic designs
Coding changes and layout (CSS, HTML 5)
Increasing conversion rates
Website traffic analytics and reporting
Offers and deals management
Creates user-friendly features
E-Commerce security management
Google Analytics reporting
Adding new images to a product gallery
Adding new promotions
Checking for orphaned and broken links
Fixing bugs and compatibility issues
Monthly, daily, weekly your website maintenance services
Creating landing pages of sales or promotions
Benefits of website maintenance services
Cost savings
More conversions
Better user experience
Enhanced security and safety
More effective and engaging
Why "Sam studio" website maintenance services?
Our professional website maintenance team helps to improve the audience base and make your business website more flexible by providing latest technological options, which suits as your business requirement and also helps in sales and promotions in turn of your business growth. And our website maintenance service ensures that your business website is always secured and updated. Our standard website maintenance services include, update images, content updates, and support via telephone and email, and our organization includes all the services that you required to maintain the (long-term and short-term) success of your business online marketing. We offer an affordable price and cost-effective E-Commerce website maintenance services to ensure you are providing present and potential audience with the best experience.