Logo Design Services:
The logo designing is a demanding piece of every business. Corporate logo design is one of the major reasons customers choose their products often. The identity of your business stands out with the help of your brand logo. The logo design should be simple and effective. Sam studio is the best logo design services provider which yields logo design, website design, business branding and much more. Logos design should be unique and target your potential customer's attraction.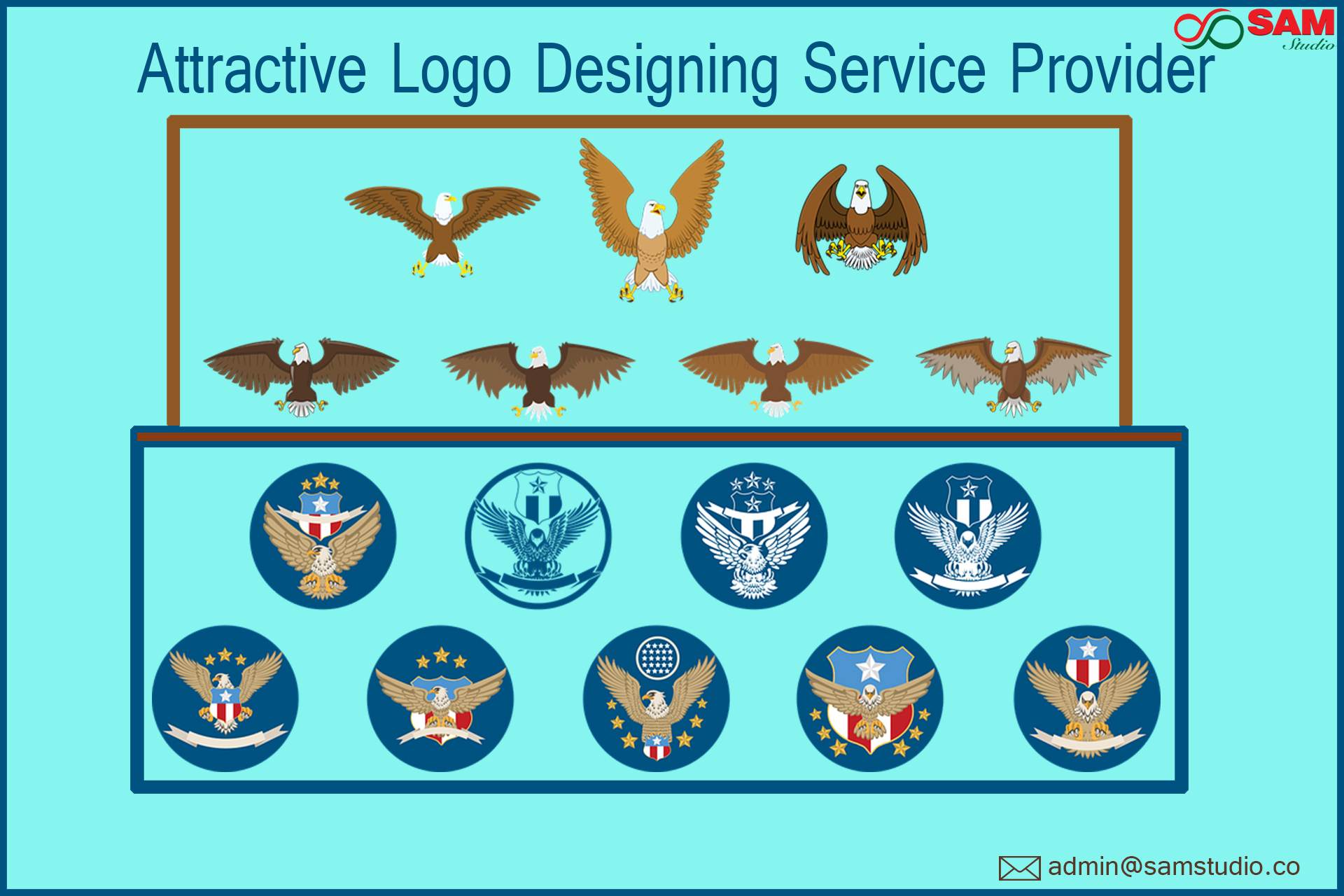 Sam Studio Specialization in logo designing services associate
Corporate Logo Design Services
Social Media Logo Design Services
Facebook Cover Design Services
Twitter Header and LinkedIn Cover Design Services
Letter Head Cover Design Services
Envelope Design Services
Custom Logo Design Services for Branding Your Business:
A company logo should create a spark about your brand in the customer's mind. Search engine visibility is essential. With our professionals, we make sure that your logo will stand out visually by establishing fair and persistent graphic design profile for your business. Our experts can effectively design all types of custom logos counting word marks, letter marks, combination marks, and emblems.
Sam Studio overture custom logo design services for branding your business cover
Flyers Design Services
Business Card Design Services
Stationary Design Services
Poster Design Services
And Much More Custom Logo Design Services for Your Brand
How Sam Studio Logo Designing Services Process:
Exploratory- Designing logo for your business starts with the exploratory state
Word cloud- Designers apply all the adjectives which have been mentioned in word cloud
Sketches- Initially designers will sketch illustrations by hand
Internal Review- Our team will analyze that the logo meet the requirement and high standards
Client Presentations- Our designers present different sample of logo designs in black and white to the client
Colors- After the client finalize the logo colors will be added to the perspective design
Final Logo- Final logo design serves as a perfect representation of your brand
Outsource Logo Designing Services:
Sam Studio is the leading graphic designing company which outsources logo designing services to onshore and offshore companies.  Our specialized and innovative design helps in business evolution for most of the leading corporate companies. We design outstanding logos in economic cost with 100% client satisfaction.
Advantage/Benefits of Logo Designing Services:
Modernize your logo design
Rebranding through redesign services
Improve your brand growth
Key updating your brand
100% custom logo design
Quick turnaround times
High-quality logo design
Cost effective solutions
Round the clock services
Sam Studio Outsource Logo Design Services – Custom Logo Design Services for Branding Your Business with the unique and innovative design. We equip 24/7 customer support. For more information contact us on admin@samstudio.co