Wedding Image Editing
Wedding Image Editing Service is required for each and every wedding photographer in order to their photography on all aspects where it tends your wedding photography to look stunning as it is a onetime event.   A Wedding Photographer cannot capture wedding images perfectly with related to color matching, multiple exposures, without blur and much more. To reduce these kinds of errors a wedding photographer or Wedding Image Owners must undergo a Professional Wedding Image Editing Services.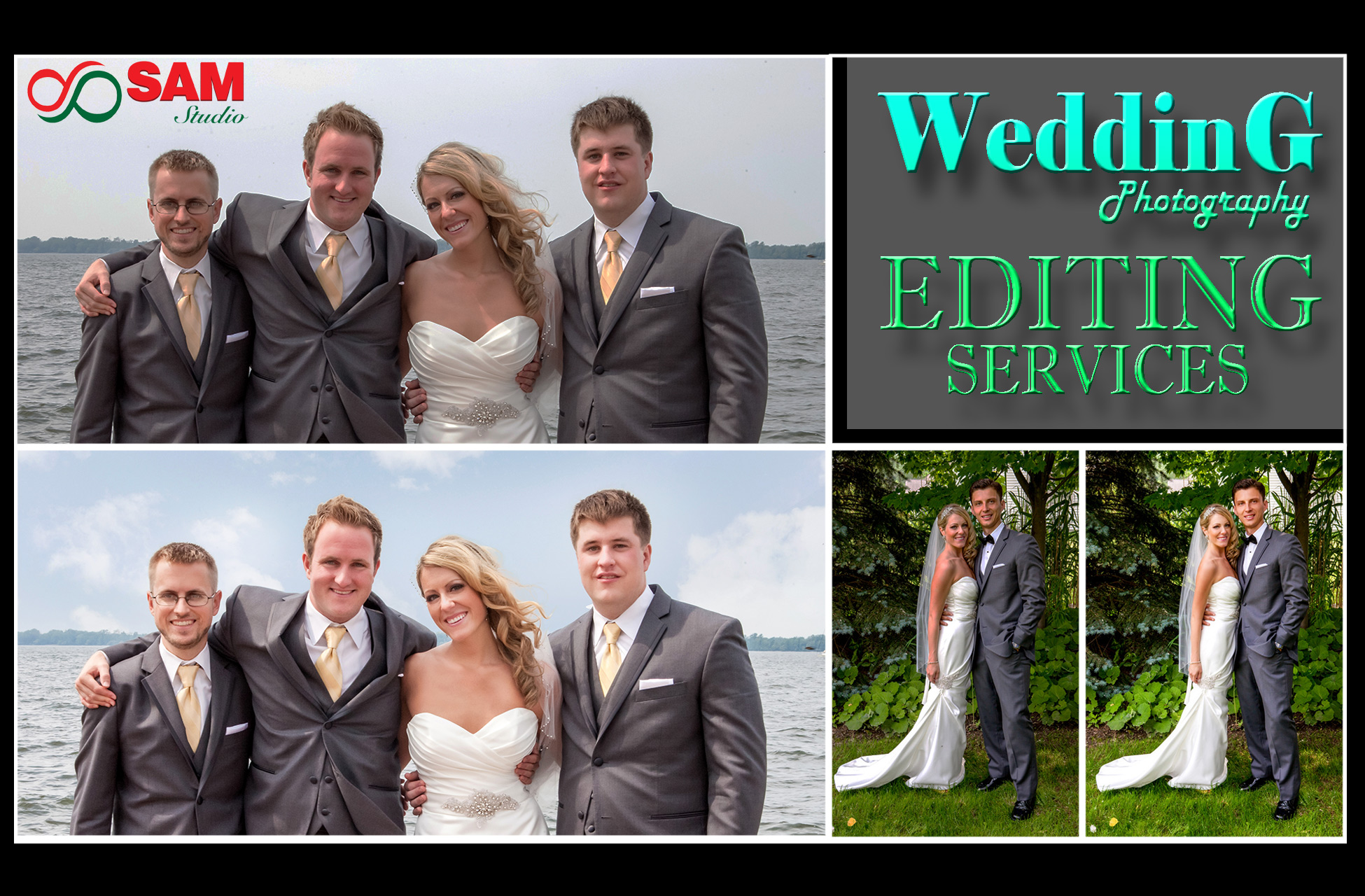 Wedding Image Editing Services involves many factors that implement to brighten up your wedding photography some of them are like Bride and Groom face corrections, teeth and eye whitening, virtual weight reduction, culling of wedding images, red-eye reduction, reducing photography defects, adding and removing people, reduction of distracting hairs, color correction, exposure corrections, enhancement, glamour addition, body retouching, face retouching,
Services involved in Wedding Image Editing Services
Bridal photo retouching and editing
Brightening teeth's and eyes
Eliminate red eyes in photos
Virtual weight reduction photo editing
Image culling services
Removal of photography defects
Remove sweat or shine from the skin
Correct the color of your wedding pictures
Brighten skin tone and teeth
Adjust the underexposed and overexposed photos
Correct skin blemishes such as spots or pimples or wrinkles
Remove distracting hairs
Group photo editing services
Wedding photography editing services
Face retouching services
Wedding photo post-production
Wedding photo enhancement and glamour addition
Body retouching services
Pre –Wedding Photography Retouching Services
Pre-Wedding Photography is now trend changing Event Photography to enhance your images in order to take your photography to next level you must undergo Pre-wedding Photography Retouching Services.
There execute many services to enhance Pre-Wedding Photography Retouching Service some of them are,
Pre-Wedding Photography Retouching | Wedding Image Editing Service Provider
SAM STUDIO is an Excellent Image Editing Service Provider. We Professional Image Editors who tend to deliver Superior Quality Digital Photography for your flawed wedding photos. We are best in Wedding Photography Editing and lead to deliver any quantity of images around clock time.
For More Details,
Visit: – http://www.samstudio.co/photo-editing-service/real-estate-image-editing.php
Mail To: – admin@samstudio.co