Digital Photo Enhancement Services:
An excellent image requires impeccable photo enhancement services. Digital photo enhancement service is implemented by our experts to enhance and retouch the damage in the photos with Adobe Photoshop.  We use advanced digital photo enhancement tools to in fixing your damaged photos into the perfect image.  Photos could be unexceptional in photo-shoot due to lighting and weather conditions which can be corrected in post-production process using digital photo enhancement services.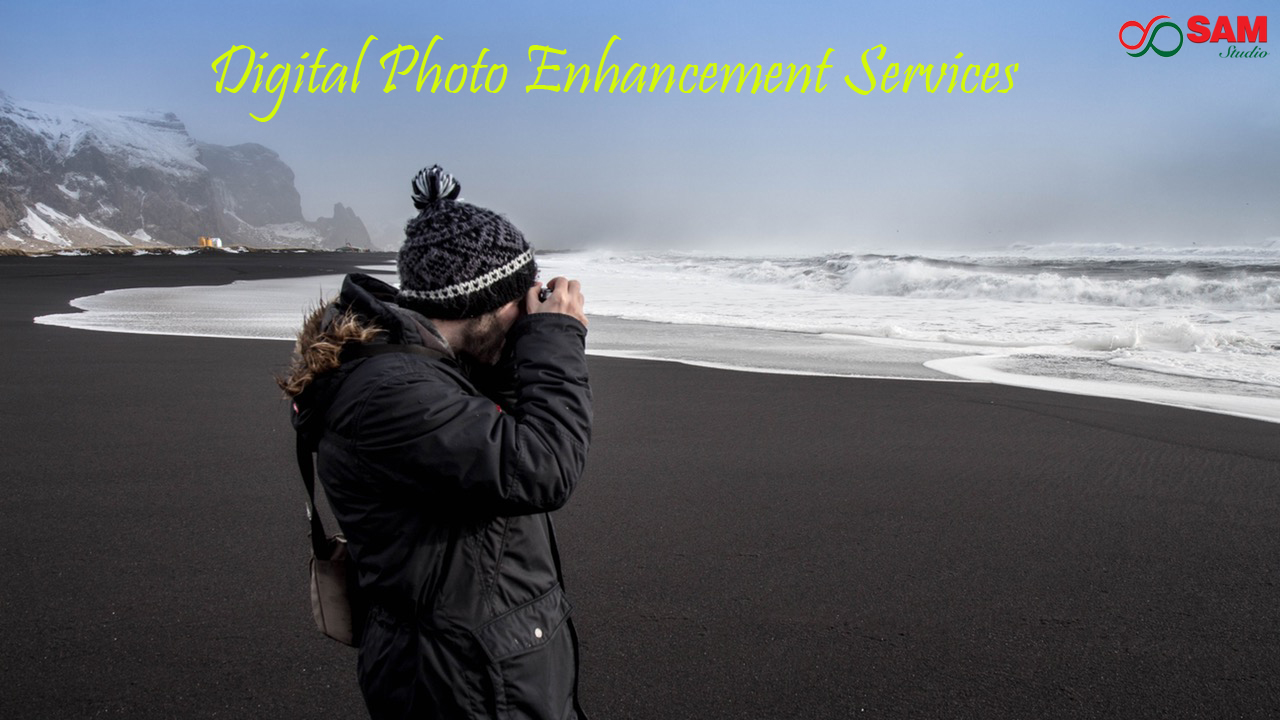 Our digital photo enhancement services provide outsourcing for the distinct scope of customers like real estate promoter, photo studios, online retailers, web designers, event photo editing, catalog publishers, online art gallery and e-book editors & publishers. Sam studio outsourcing services include digital photo enhancement services, digital photo editing services and digital photo restoration services.
Software and plug-ins handled by our professional experts in digital photo enhancement services involve Adobe Photoshop CS, Adobe Photoshop CC,  KPT, Digital GEM technology, Jasc PaintShop Pro, Kodak's Digital ICE technology, CorelDraw, Nikon's professional scanning technology, Chromatica, Plug-in like light machine and color washer for color correction.
Our specialization in digital photo enhancement services involve
Repairing damage in photos
Removal of red eye in images
Teeth whitening services
Cosmetic retouching services
Changing photo background
Image cropping services
Balancing the colors of the image
Adjusting color and exposure in photos
Adding creative effects in photography
Color balancing in Images
Correcting the shape and size in the photos
Removing the blemishes in the photos
Merging the images
Removing unwanted objects in photos
Photo skin texture correction
Restoring or retouching the elements in photos
Photo Enhancement of face and body parts
Color Correction Services:
Our professionals can skillfully restore and balance the brightness, color, and contrast of your digital photos.  We evaluate the color gradients of your digital photos and provide effective color correction.
Density Correction Services:
Digital photos and images endure due to color density and color contrast. The deviation occurs due to non-standardized digital printers. Our professionals are specialized in Photoshop can efficiently correct the density and present an excellent photo.
Photo Cropping Services:
Photo cropping is an exceptional way to reduce the size of the image without reducing the quality and disproportionate. Our designers are expert in correcting the framing mistakes and edit the distracting elements by cropping to make convenient.
Blemish Removal Services:
Our digital photo enhancement service also involves in removing blemishes, spots, sunburn and freckles. Our experienced professionals use the advanced technique to remove all spots and marks from photos to give awesome look to the image.
Red Eye Removal Services:
Red eye can collapse your finest image. Red eye can be removed instantly and handily removed by our experts using red eye removal tool.
Background Adding / Removal Services:
If your images get distracted by unwanted background we can remove it and efficiently replace background to enhance the effect of the image with our digital photo enhancement service. We also specialized in replacing backgrounds with black /white backgrounds to sensational effect to the photos.
Advantages in choosing Sam Studio outsourcing 
Connected with skilled designers with innovative technology in using adobe Photoshop and other graphic editing tools
Global quality standards
Wide-ranging industry experience
Quick turnaround times in project with affordable prices
Highly secure file transfer using FTP and VPN
Our other photo editing services include
Sam Studio outsources innovative and precision digital photo enhancement services with an affordable cost. We provide 24/7 customer support. For free trial send your sample photos to admin@samstudio.co