Interior Property Photo Retouching Services
Interior Property Photo Retouching Services for both commercial centers as well as non-commercial buildings, our photo editors use advanced image editing software to edit and enrich the images of houses, skyscrapers, retail outlets, luxury shopping area, departmental stores, shopping malls, showrooms, plazas and cultural buildings, ensuring that they are clear, attractive and dynamic. Our professionals can efficiently edit the exterior and interior spaces in your photographs to lend a sense of place, and buildings in use. Our real estate photography editing service helps, realtors, professional photographers & property seller to produce property photos that are unified, color corrected, and attention-grabbing photos.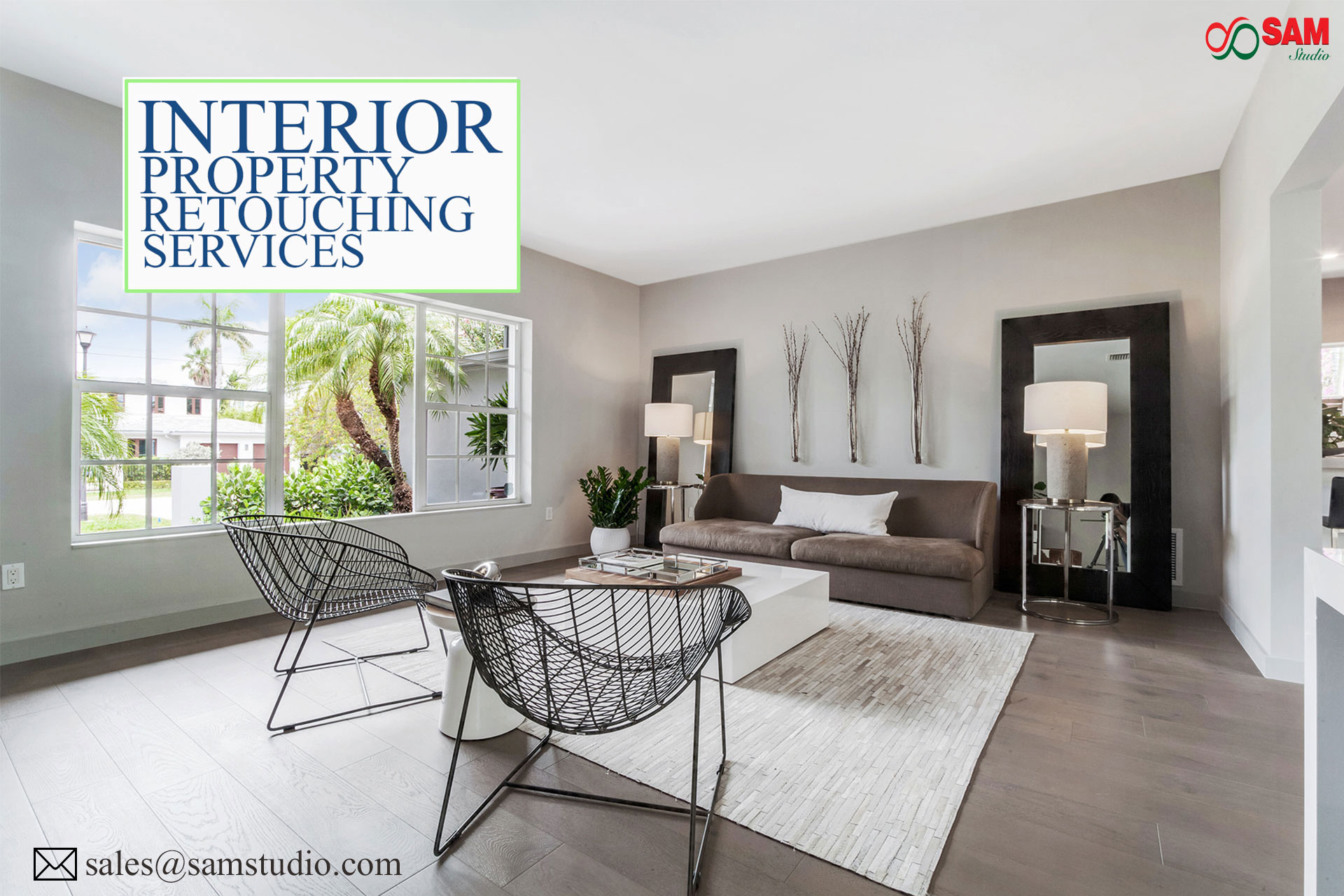 Image editing services for the interior of residential or commercial properties. Our team of professionals interior property has long lasting experience in the reality of real estate image editing by applying various editing techniques such as clipping path, photo cutout, photo restoration, photo retouching, image vectorization, and image illustration.  Interior Property Photo Retouching Services enhance your images with professional image editing services provider and deliver your needs, you can achieve your goal by keeping quality images on your websites as well as e-commerce portals. Real estate and interior photo retouching service help to retouch or enhance your photography in a professional manner.
Services used in Interior Property Photo Retouching
Sky change in real-estate photography
Cropping and resizing
Background edging and trimming
Background removal/adding new background
Swimming pool manipulation
Gardening enhancement
Color correction
HDR blending services
360-degree panorama stitching services
HDR enhancement services
Real estate floor plan conversion
Image enhancement services
Still Image enhancement services
2D and 3D floor plan services
Timestamp removal services
Removal of minor reflection services
Lightroom services
Virtual tour services
Road change
Grains and noise reduction
Adjusting contrast and highlights
Brightening vignette edges
Retaining windows details
Benefits of Interior Property Photo Retouching
Brand image building
Prospects of better sales
Create credibility and reputation
Task made easier
Multi-platform adaptability
Cost saving
Quality work
Faster and better services
Cutting-edge tools and technologies
Huge volume
Time zone benefit
Build respectability
Photo-intensive task become easier
Reuse images for better efficiency
Easy multiplatform customization
Robust social media strategy.
More Information
Mail to: admin@samstudio.co
Visit: http://www.samstudio.co/photo-editing-service/real-estate-image-editing.php