For a business, the documents, voice data's, conferences, meetings, conversations, and researchers are crucial to run a business with more successful. Without this important data's never we can run the business with 100% successful. All those essential data's are in the audio or video format. Because of the continuous long-time process, it should not be in written form. So, audio and video format are easy to capture the process. After that, we need to change those business oriented datasets into a written or custom format. This is commonly known as business transcription service. In business, there is a chance to happen a lot of conference and meetings; at that time if we catch the data's means we can change it into a prescribed format.
Most of the service providers are in this world to handle this process with customs requirements and those peoples are called outsourcing service providers in business transcription.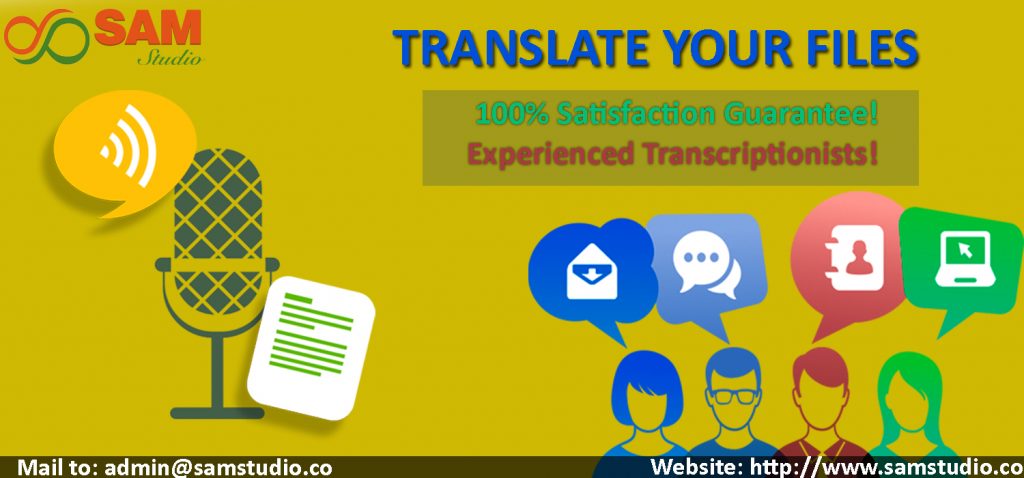 Why business transcription services are important to a company?
Business transcription is important for every business to convert the audio video format of important details regarding companies into text format. Because of the entire data's are cached by only the audio or video formats, but it is not preferred to the business to calculate, measure the data. So transcription is necessary for a company. For any of the business transcription services, they will reduce the additional cost of expense by the process of transcription.
Companies are having the individual response on its core business, product maintenance, marketing strategies, employee motivating process and all another essential process. So, they won't have time to perform in this additional operation. It is important for a company that outsourcing business transcription service is important. Simply it makes you free from the in-house works.
What is the process involved in business transcription?
Meeting and conference calls of video and audio webcast of data's into prescribed text format
Teleconferences voice data's into the written format
Conferences at the time of new product launching
Calls from the board regarding analytical and technical related
Clients conference for their business development is also converted into written format
Also, the entire transcription work related to the business
By coming to the final discussion, Business transcription services are essential for a business to improve the strategy of your own response and duties in you companies. Most of these types of transcription service providers are situated in India and handle by 100% successful.