Business Development Services
Business Development Services is evolving rapidly that is shaping up the consumer mind to a greater effect. Business services find out all about your current route to market, help you identify and reach new target markets, promote your products/services and identify the challenges you face.  Business Development Services in professional digital marketing primarily through the capacity building of intermediary service deliverers but also through interventions to improve the way markets work. Our Sam Studio has developed considerable expertise, credibility, networks, tools, and experiences that can assist governments, employers, workers and other development practitioners in their work.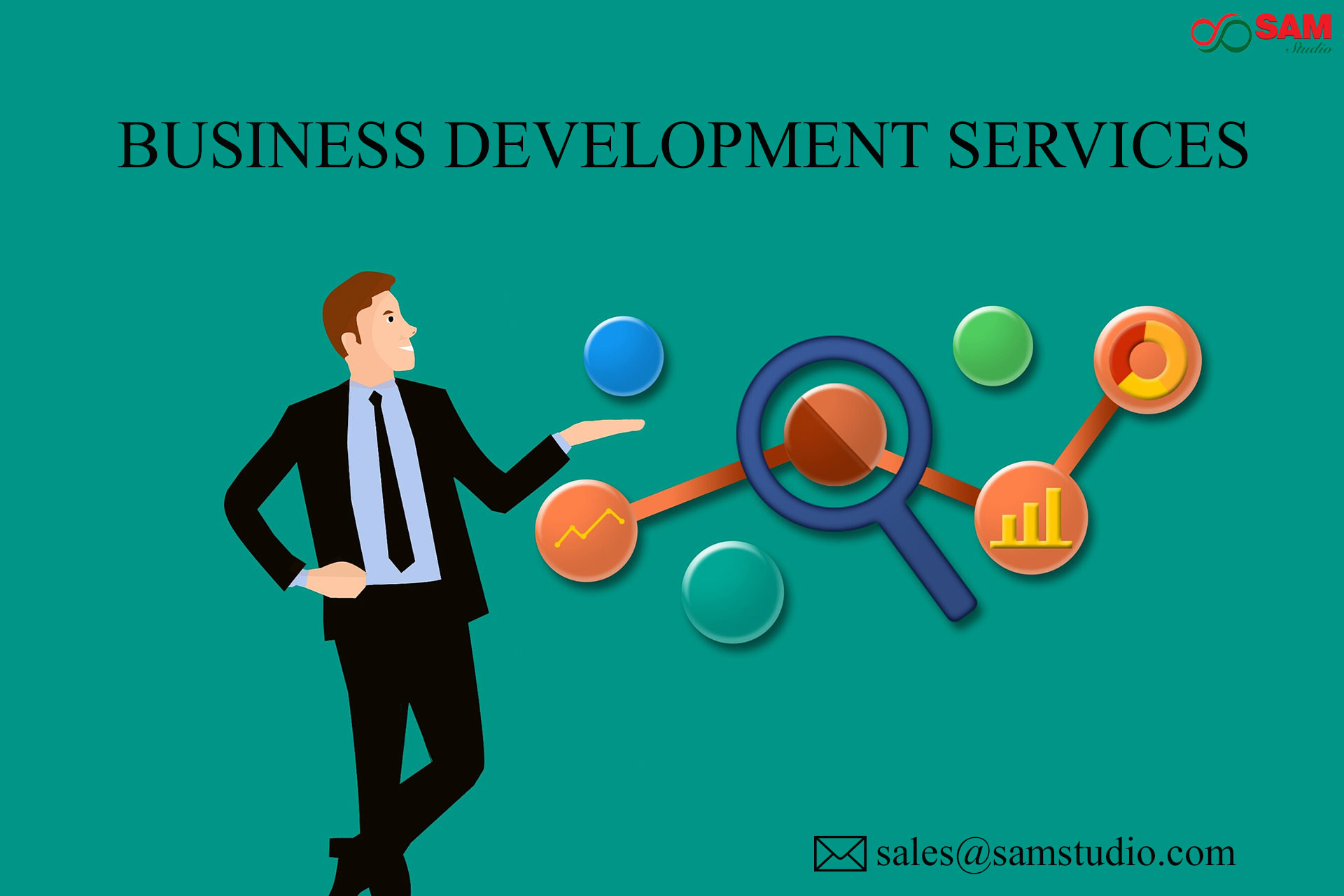 Business development is about making connections. It's building upon the brand that you have established through marketing efforts to connect your audience to your products and services. Business management has training tools that cover the whole spectrum of target groups from illiterate micro entrepreneurs to growth-oriented small and medium scale entrepreneurs. Business development services are defined as those non-financial services and products offered to entrepreneurs at various stages of their business needs. These services are primarily aimed at skills transfer or business advice.
Training and technical assistance
Infrastructure services
Marketing assistance
Market access services
Advisory services
Promoting business linkage
Support for technology and product development
Policy and advocacy support.
Techniques to develop the business development services
The boss usually decides not the assistant treasurer
You never learn anything when you are talking
The respect of one person is worth more than an acquaintance with many peoples
Important people like to deal with other important people
If you get the business it's up to you to see that it's well-handled.
Don't waste your time going after your business and you don't really want
It's just as easy to get a first-rate piece of business as a second-rate one
The client's objective is more important than yours
Their business to be found goes out and get it
There is nothing worse than an unhappy client.
Benefits of Business Development services
They can help you capitalize on opportunities
An increase in revenue
They can help your business adapt to market changes
An eventual reduction in the time required for business development activities
They can help to build the effective team
A decrease in marketing cost
The consultant can help save time
An increase in the effectiveness of business development activities
They can help you to set targets
Increased productivity
Deepened client's relationship which protects the firm from key client defections.
More Information
Mail to: admin@samstudio.co
Visit: http://www.samstudio.co/transcription-service/business-transcription.php