Get the full spectrum of software development services outsourcing to the leading companies and organizational requirements across the globe. Timely, custom built and flexible software solutions to your business and industrial requirements, outsourcing/offshoring software development services are the best way to achieve. Get high-quality software solutions to your products and services to deliver quality software products in real-time.
We can able to measure the software with quality analysis, development, and deployments. Outsourcing/offshoring software development services help to encourage your customers and building applications which are helpful to support real-time advancements.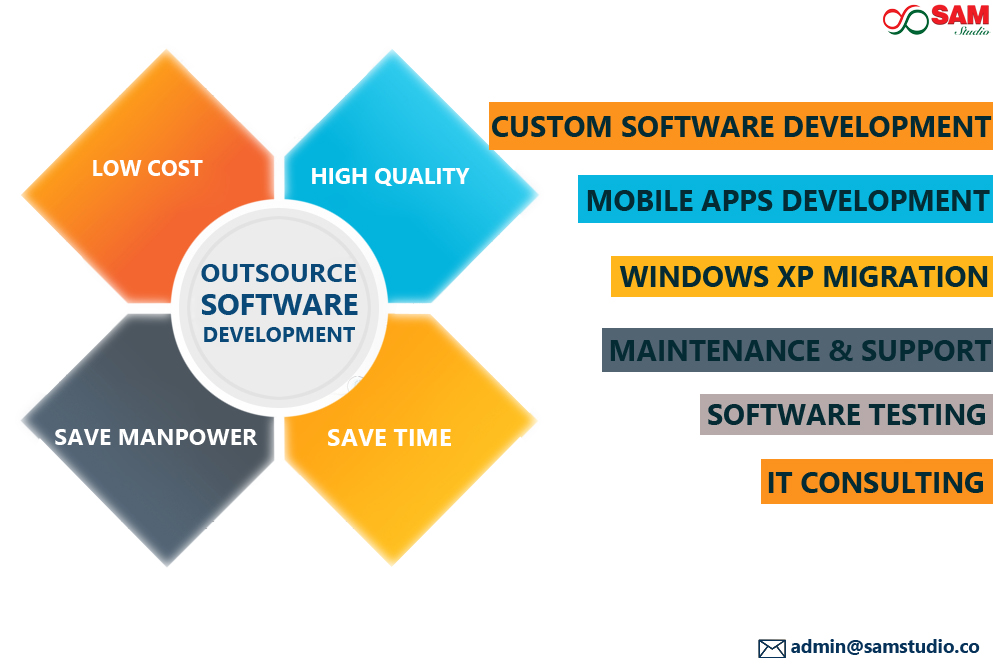 We have the team of software development outsourcing provider, specialized in all kinds of software development practices such as Lean, Waterfall, Prototype, Iterative, Scum, RAD, DSDM, V-model, XP, and RUP.
Software Development Outsourcing Methodology
Requirements – Understanding clients requirements from the depth analysis and finding which is the suitable way to enhance it.
Design – Designing analyzed requirements such as front end design which look clear and user-friendly.
Implementation – Implementing projects with the help of advanced software tools and methodologies with an assist of skilled and experienced professionals.
Testing and Verification – Testing the built software multiple times to deliver flawless outcomes within swift turnaround time period.
Documentation – Preparing documents for each and every module which is easily understandable. Every module has depth explanation about the projects which was done by us.
Maintenance – Maintaining the custom built software which helps to demonstrate your business projects in the quickest way.
Outsource Software Development Services
Sam Studio is a professional software development outsourcing company located in India. We are globalized software development company, delivering custom built software applications to your business needs. Looking for professional software development services to your multiple business needs, please contact our team. We provide the following types of outsourcing software development services are followed by,
Benefits of Outsource/Offshore Software Development Services
Build custom, flexible and real-time software applications to enhance your business requirements.
E-commerce website development to build real-time e-commerce applications to move your business to the next level.
Quality software applications with high-quality, seamless software to make your task easier.
Well-researched software resources to build cloud-based software platforms.
Reliable, secure and robust software tools and applications
Secure software delivery with fast turnaround time period.
Looking to outsource/offshore software development services, please feel free to contact Sam Studio.
More Information
Mail to: admin@samstudio.co
Visit:      http://www.samstudio.co/software-development/
Case Studies