Research and analysis Services Outsourcing
Research and analysis are significant for business evolution. Research is the process of gathering data & information about the business. The analysis is the process to classify the commitment and requirements and to deliver the solution. Sam Studio offers the finest outsourcing service for research and analysis. Sam Studio provides service for both client & auctioneer. Our outsourcing involves meticulous research on companies & industries for precise reports, tentative financial analysis, designing, estimation, and projection.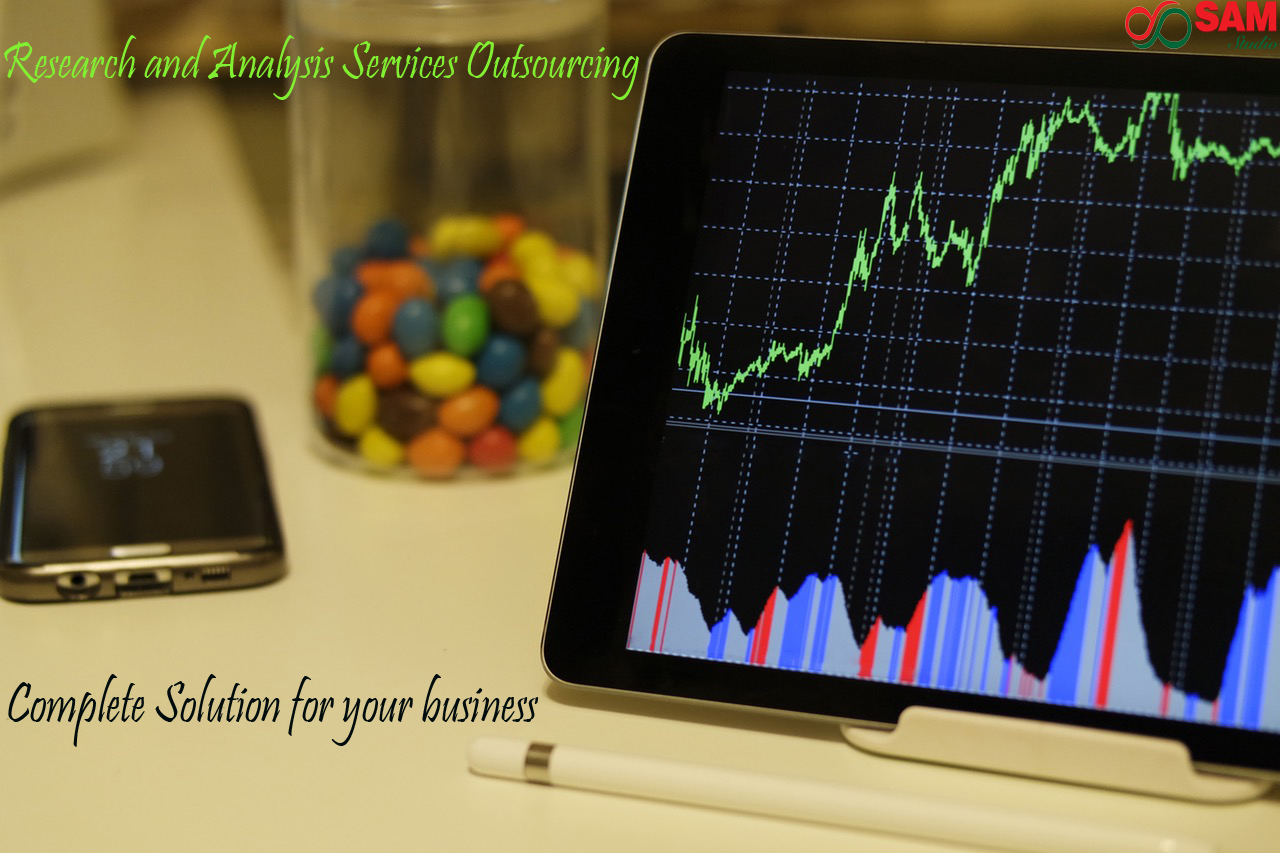 With our outstanding outsourcing services includes preservation involving precise research reports, Design, estimation and projection. Our research and analysis specialized services are suitable for financial analysis and design, industry & sector research, initiation & detailed reports and ongoing research conservation.
Best Research and Analysis Services Provider:
Sam Studio offers the best outsourcing research & analysis service providers in India & overseas. Our outsourcing services in research are based on primary & secondary researchers. Primary research based from online eSurveys, telephone interviews, face to face meetings, and focus groups. Where secondary research is based on desk-based data research.
Sam Studio outsourcing research and analysis services specialization is suitable for
Market research services for business:
Stable business planning is significant for business. Shareholders need to have assurance in compassionate market research. Our business plans are accurate in industry analysis, competitive analysis, and target market analysis. Our market research for business involves
Market information
Market segment
Market trends
SWOT analysis
Financial/Banking & Investment research services:
Financial/Banking & Investment is paramount to start a business. Financial designing will refine your business. Our specialized team of technical, business and & credit analysis will assist in taking the right decision for business our financial research is used to plan financial modeling, discounted cash flow analysis, initial public offerings, credit research, technical analysis and business & investment environment assessments. Our outsourcing financial/Banking & investment research involve
Capital evolution strategy
Estimation
Risk Analysis & Management
Spreadsheet Auditing for business
Other financial analysis
Pharma research services:
Pharma research requires professional skills and extensive pharma knowledge to understand advanced research techniques. Our outsourcing has an expanded services patent search to database creation and market share analysis to web mining. Sam studio outsource pharma research services are used in medical writing services, database creation, text mining, key opinion leaders, web mining, numerical data mining, data analytics, crystallography services, image annotation services, intellectual property services, patent landscape analysis. Our pharma research services involves
R&D, intellectual property & open innovation
Competitive intelligence
Market intelligence
Business development & licensing
Quick KPO solutions:
Knowledge process outsourcing solution involves information gathering from all kinds of researchers. Sam Studio offers the specialized team of professionals for planning. Planning consists of time estimation, cost estimation, and performance-based planning. Our outsourcing KPO services are suitable for transcription, medical records, medical coding & billing, litigation, translation. Outsourcing for quick KPO solution services include
Business research
Data Analytics
Performance management
Digital Media & entertainment research services:
Digital Media & Entertainment analysis is based on the secondary analysis. Digital Media & entertainment research include social media research and analysis. Outsourcing services provide compelling opportunities for publishers, broadcasters, content advertising agencies, content & digital platform owners who perceive the impact. Our specialized services in digital media & entertainment research services suitable for
Advertising
Music
Broadcasting
Print & Publishing
Gaming
Filmed Entertainment
Research report for business:
The research report is the process of gathering outstanding available information. Sam Studio outsourcing services provide various reporting services which involve company profile, credit risk reports, financial modeling for updating developing systems, comparable company analysis for both financial & market research report. Outsourcing services for research report for business involve
Breaking down Research Report
Financial analyst research Report
Impact investment research Report
Conflicts of interest
Sam Studio outsourcing company provides best research and analysis service suitable for industries like
Telecommunication industry
Health care industry
Life science industry
Hospitality & travel
Retail
Consumer goods
Consumer Electronics/ Consumer Technology
Software Products & Services
Information technology
Ecommerce industry
Media and publishing
Entertainment
Financial services
Manufacturing
And much more industries
Sam Studio provides excellent outsourcing research & analysis service providers in India & overseas. We offer 24/7 customer support. For more details contact us on admin@samstudio.co