Professional Web development services
Possessing a well-developed website according to current trend is significant to stay in the ambitious e-commerce business. Our web developers are expertise in understanding your strategy & online potential of your business and create inventive new e-commerce website and services for redesigning your existing sites or only updating your online presence according to client's business requirements. Our professionals provide services in various Ecommerce platforms such as Shopify, WooCommerce, Yo!Kart, BigCommerce, Magento, nopCommerce, VirtoCommerce, and PrestaShop.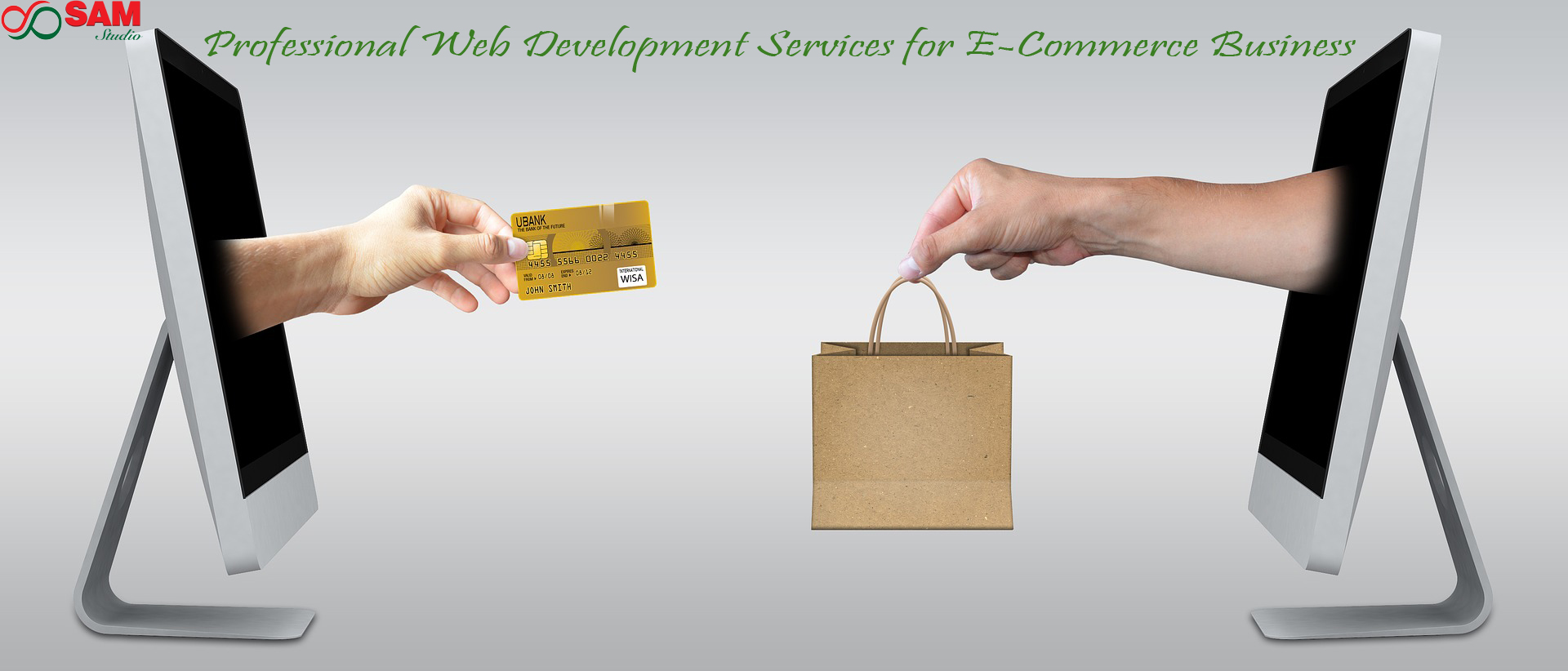 Languages our developer use in e-commerce web development services involve Java, PHP, and .net. Our services include store management, payment gateways, multi-channel, reporting, integration, and marketing. Services we offer in web development
Innovative Custom product catalog design:
Product catalog design determines the quality of the product. In e-commerce business website showcasing product is mandatory to stay alive in business. Our designers have years of experience in catalog designing will construct impressive catalog design for your successful e-commerce business. Techniques our designers implement for catalog designing
Efficient smart cart shopping
Improved business management
Safe & Secure checkout
Efficient smart cart shopping:
The smart cart is one of the efficient ways to host your business. Smart cart conveys a mobile friendly web store for your e-commerce business. Smart cart shopping services involve wholesale orders, digital downloads, customer rewards, inventory tracking, social sharing, volume pricing, affiliate support and one-page checkout.
Improved business management:
Our technicians integrating advanced ERP system to improvise automated financial management of your business. ERP system our expert use MAS-200, Microsoft Nav, Oracle, QuickBooks, StoneEdge
Safe & Secure checkout:
Business website earns the trust of the customer only with proper secure payment and easy returns. We even encrypt customer's credit and debit cards to assure the safety of the customer. We use secure gateways like PayPal, Google Wallet, Authorize.net, Stripe First Data and Braintree.
Designing effective e-commerce business website:
Designing an effective e-commerce business website is based on responsive user-friendly web design, building your brand recognition and adding strong calls-to-action for customer's communication needs.
Responsive and user-friendly web design:
Keep the design of your website precise so that the user can easily access a friendly website. Adding vital elements on the shopping cart like information about the product and price of the product. This improves the trust of your business website. Remember website should be mobile friendly
Build brand recognition:
Maintain a consistent branding in colors, layout, and styles to avoid confusing your customers. If you are building your new website our expert designers offer the unique design for business. You don't have to borrow others technique for your business.
Strong calls-to-action:
Call-to-action button is required to know the queries and feedback of the customer. Strong call-to-action button improves the ability of product checkout. The call-to-action is used in many ways to the customer like tracking their order, canceling their order and much more.
The back-end of a solid e-commerce website:
The e-commerce website not only depending on frontend process and also with the solid backend process.  The back-end process involves data control, on-site code adding and editing and website management for e-commerce business.
Our professional web development services will be suitable for all e-commerce business. We have qualified and experienced web designers for web development with affordable cost. We provide 24/7 customer support. For more details contact us on admin@samstudio.co