Digital marketing service:
Digital marketing is the scheme of marketing your business through the electronic/digital medium. Digital marketing involves platforms like websites, apps emails, and social networks. Online presence is necessary to improve your business standard. Sam Studio provides best outsourcing services for digital marketing. Your business is always unique.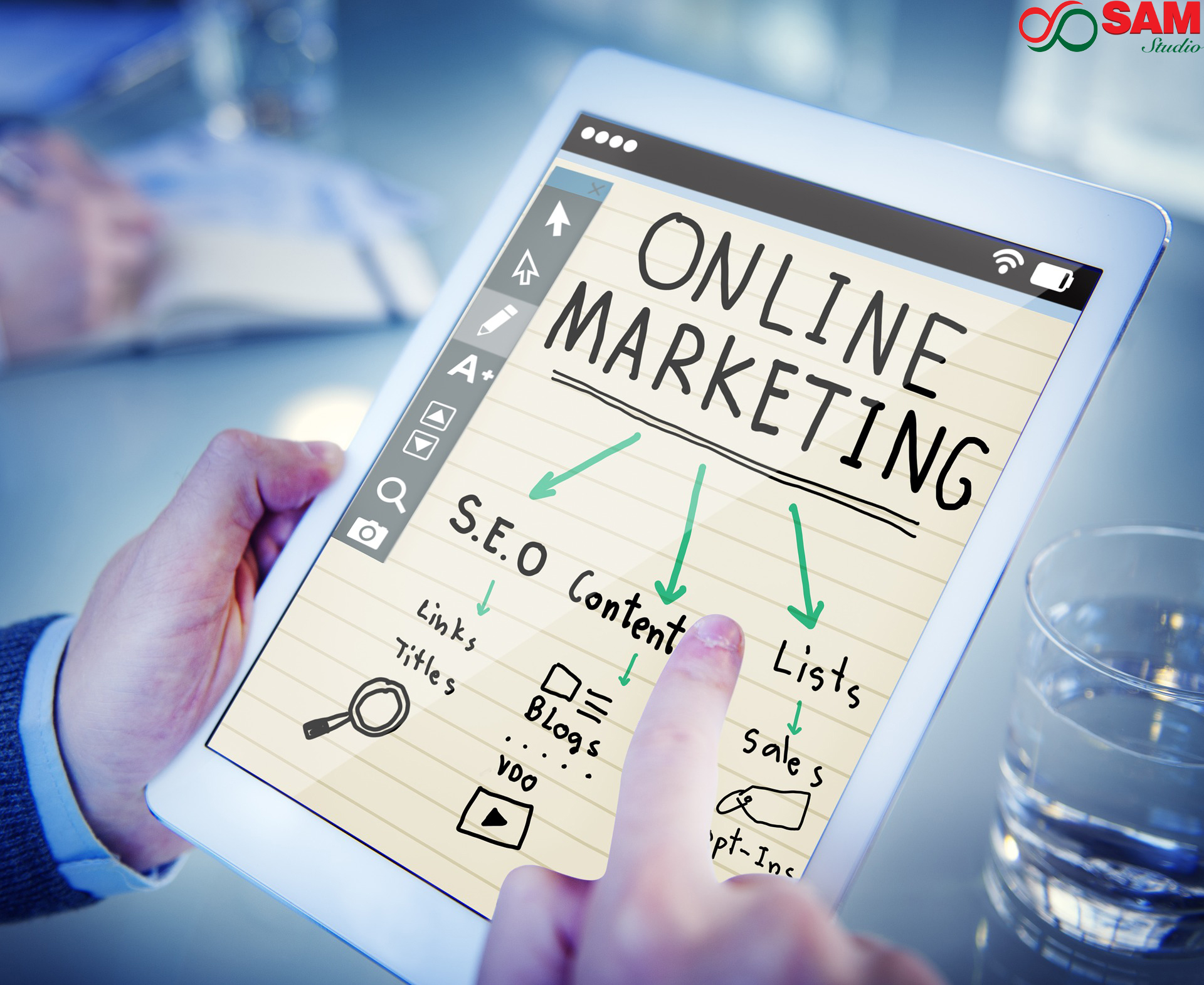 Our experienced marketing professionals work on boosting your online market ranking. Our specialized digital marketing services involve
Search Engine Optimization (SEO):
Search engine optimization is the method of gaining visitors in a natural way without paying. SEO involve on-page and off page optimization. SEO On-Page is used to develop the website which supports all devices mainly mobile and user-friendly. Off-Page is for maintaining the developed website. Sam Studio provides optimization for considerable search engines like Google, Yahoo, Ask.com, Excite AOL and Bing. For On-Page services include Content, Architecture, and HTML. For Off-Page services include Trust, Links, Personal and Social.
Social Media Marketing (SMM):
Social media marketing is the technique of improving the visitors by social media. Sam Studio set strategy for your business management and maintain the social community. Our specialized services for social media involve Facebook Marketing, Google+ Management & Marketing, LinkedIn Business Marketing & Advertising, Pinterest Marketing Services, Twitter Marketing, and YouTube Advertising.
Online Reputation Management (ORM)/Branding:
Online Reputation Management or Branding is vital in business development. We develop a campaign for your business for acquiring potential customers. Our services include in maintaining campaigns like online reviews, content development, press release, monthly reporting, and profile creation. Sam Studio assists you in maintaining online PR with the clients and visitors.
Pay Per Click (PPC) Marketing:
Pay-Per-Click Marketing is an inorganic/paid method to gain traffic quickly. PPC is the technique used to show the ads on the top of a page. PPC is excellent for searches, search engines and for advertisers.
SEO Consulting:
Sam Studio offers best SEO consulting services for small, medium and large business. We set a strategy to know about your competitors our SEO Consulting services include strategy development, software recommendations, SEO audits, Keyword research and analysis, competitive analysis, link building, guidelines implementation, redesign and quality assurance.
E-Mail Marketing & Automation:
E-Mail Marketing is an effective way to connect with the clients. E-mail marketing helps in targeting particular client. Sam Solution provides creating relevant emails for business to connect your store, welcoming new customers through automation emails, send abandoned cart messages, activity analysis, creating re-engagement campaigns.
Local SEO Marketing:
Local SEO is mainly based on the mobile customers. It is necessary to know about your local audience of your business. Sam Studio provides services setting online local marketing strategy, local search optimization, and keywords improvisation in local listings, local search ranking factor, social media, ratings & reviews.
Content Marketing:
We analysis your business market and set a strategy to produce content for quick growth of your business. Sam Studio offer high quality with shareable media and content. Some of our content marketing specialization involves infographics, webpages, Podcasts, Videos and Books.
Multimedia Content Development Distribution:
Multimedia is one to the advanced technology to reach and entertain visitors quickly. Sam Studio has professionals with vast experience in creating innovative video for your business. in platforms like YouTube, Facebook, twitter, Instagram, Snapchat and much more
Our added services in digital marketing include
Blog writing
Article writing
Product description writing
Press Release Writing
Synopsis Writing
Sam Studio is an innovative digital marketing provider. We provide best digital marketing service for business development. We offer 24/7 customer support. For more details contact admin@samstudio.co