Professional Call Center Services for Impeccable Business Marketing:
Professional call center services are requisite for efficient and successful business marketing. Possessing superior and dynamic call center services is crucial for business. Call center services are prescribed to maintain a successful business relationship with the clients. Companies which are expanding businesses globally make utilizing the professional call center services to promote their business.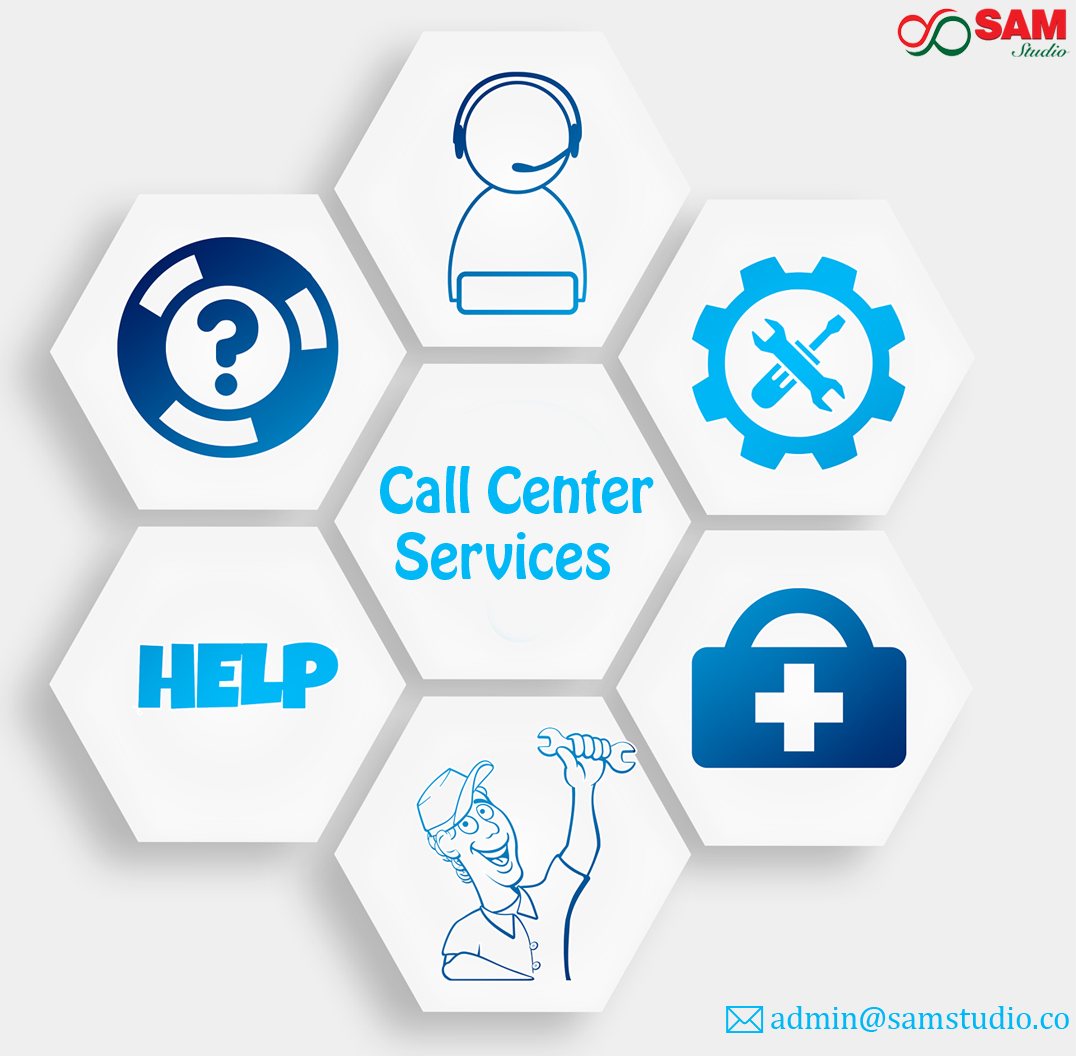 Sam Studio has a dedicated team of customer support who can have more clear communication with the client and professional goal oriented services for customer satisfaction. Our expertise in call center services involve inbound call center services, outbound call center services, and back office services
Our specialization Inbound Call Center Services involve
Answering services
Customer support services
Direct response marketing services
Helpdesk solutions
Inquiry handling services
Technical support services
Sales lead advancement services
And much more
Outbound Call Center Services Sam Studio provides
Appointment settings cross selling & upselling services
Telemarketing services
Market research & survey services
Product promotion/ service promotion
Generating leads
And much more
Back Office Services Sam Studio offers
Transcription services
Order taking services
Billing and product information services
Web marketing services
And much more back office services
Outsource Inbound & Outbound Call Center Services for Business:
In this ambitious business world having active and efficient customer support is significant. The main aim of outsourcing inbound and outbound call center services will deliver corporate level customer service for small business at an exceptionally vying rate. Sam Studio offers to outsource inbound and outbound call center services for full business support. Our outsource specialization involves multilingual and virtual call centers. Sam Studio professionals can speak multi languages which make client communication easy process. Our promoters can efficiently speak French, Spanish, German, English, Dutch and much more languages.
Benefits of Outsourcing Inbound and Outbound Call Center Services:
Professional call center promoters to handle customer support and technical support
Advanced capabilities in reporting and market testing with market coverage and quick responses according to marketing conditions
24/7 customer support services
Sophisticated technology to provide quick and reliable services
Superior quality services
Guaranteed customer satisfaction
Outsource Inbound and Outbound Call Center Services include
Customer support services
Helpdesk services
Referral services
Post-sales customer services
Interactive voice response solutions
Online customer support services
Rebate processing services
Directory assistance services
Virtual receptionist services
Website responsive services
Sam Studio Outsources Inbound and Outbound Call Center Services with highly skilled and experienced professionals with low cost. We provide 24/7 customer support. For more information contact us on admin@samstudio.co