Furniture Product Retouching Services:
When it comes to online marketing selling products have become the tough and more competitive task. Furniture product retouching services are remarkably important for successful online business.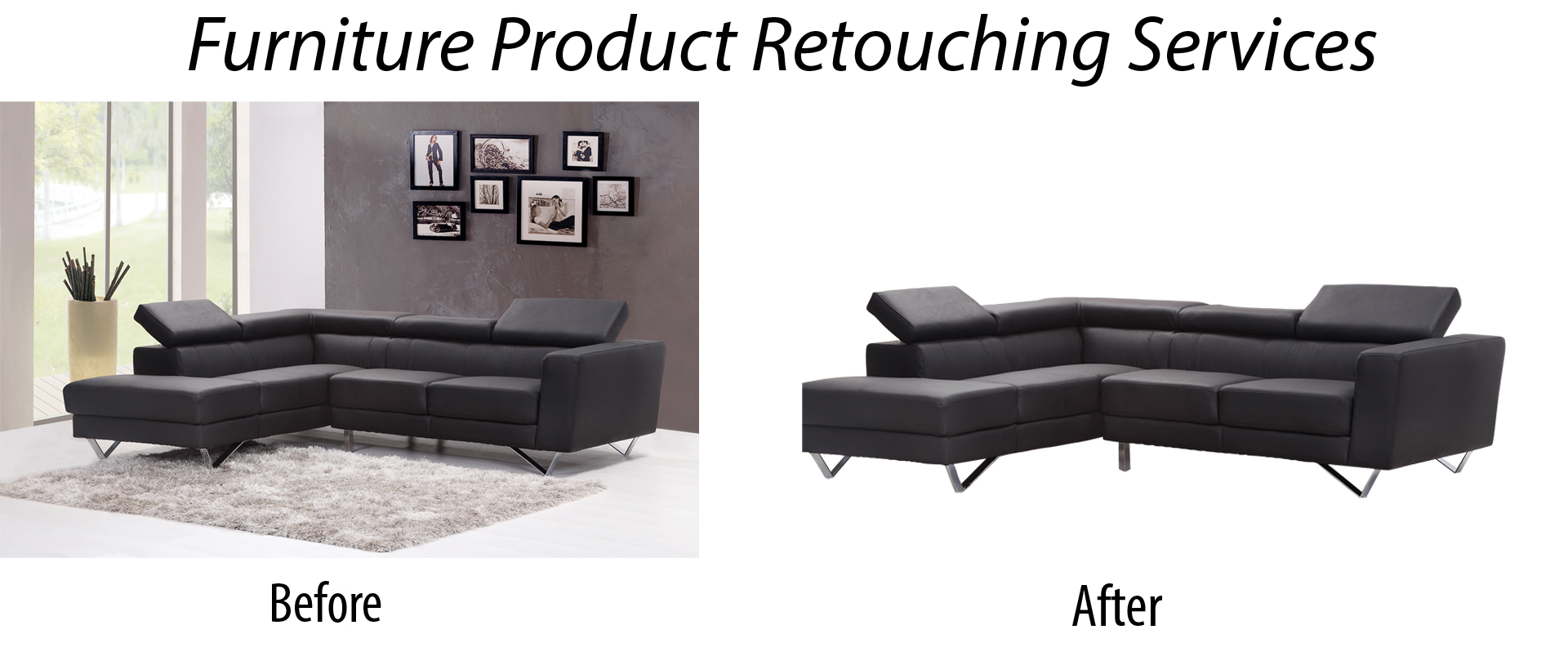 In recent times furniture product retouching services have become the backbone for various business such as furniture manufacturers, furniture retail outlets, furniture catalogs and magazine publishers, e-commerce furniture retail store, furniture product photographers, etc. Sam Studio expertise in furniture product retouching services involve
Removal the furniture reflections
Retouch furniture image to give a natural look
Furnish flamboyant touch ups
Removing or lightening the furniture shadows
Creating three-dimensional look to the product
Adding or removing background
Creating vintage / classic finishing for furniture product
Adjusting the environment according to the furniture
Providing high definition resolution for images
Brightness and light adjustments
Resizing the images to perfect size
Add contrast flavor to the furniture photos
Electronic Product Editing Services:
The tremendous look of the electronic product separates your product from the competition. With electronic product editing services, our expert designers skillfully enhance electronic products. Electronic products require high-resolution and high-quality images for the online store. Our proficiency in electronic product editing services such as clipping path, background removal, eliminating dust, scratches, retouching, shadow creation, etc. Sam Studio specialization in electronic product editing services associate
Adding/removing company logo or watermark
Adding image border
Extract images from digital catalogs
Crop images to extract the correct electronic product
Image cropping/ resizing services
Rename the file for search optimization
Product image mixing services
Image color correction services
E-commerce Product Photo Editing & Retouching Services:
The outcome of buying the product online depends on e-commerce product display. Online product photographs should professionally retouch before they get added to the e-commerce online retail store. We overture wide range of services for numerous e-commerce products like jewelry, clothes, cosmetics, electronic, toys, shoes, etc.
Image Clipping Path Services for Product Photos:
Our team of highly qualified graphic designers can effectively handle advanced software and tools. With image clipping path services the product photos we attribute to remove the background, photo retouching, clipping masking, shadowing, ghost mannequin removal and all other Photoshop product editing services.
Outsource Professional Product Photo Editing Services:
Sam Studio is leading graphic designing company well known in the market because of unmatched quality photo editing services. Our digital designers strictly edit your product photographs according to the instruction given on the web store. With our expert's artist, we help you to enhance product photo and showcase them in the best light.
Sam Studio outsource professional photo editing services for
And much more product photo editing services
Sam studio is the best graphic designing company which outsource furniture product retouching-electronic product editing services to On & Offshore companies. We equip 24/7 customer support. For free trial send your sample images to admin@samstudio.co