Automotive Product Editing Services:
Automotive product editing services have become prominent in the automobile industry. Automotive product photographs are retouched to enhance the glimpse. Professionals who deal with automotive parts, car dealers, mechanics and each and every section of automotive products depend on professional photo editing companies. Successful online automobile stores and companies use remarkable quality images to promote business.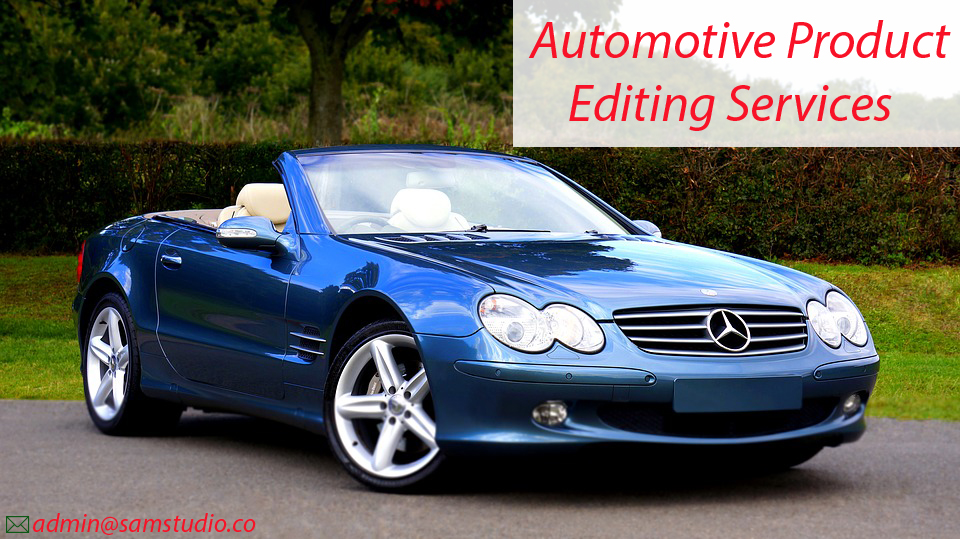 With automotive product editing services, our professionals use advanced technology and software tools to deliver color-enhanced photographs. Sam Studio expertise in automotive product editing services such as
Retouching Vehicle Images:
In automobile industry retouching vehicle images are paramount to promote the vehicle products through online. Retouching vehicle images require high-end creative skills. With our team of skilled expert who has years of experience in vehicle image retouching, who can elegantly cut out the images from the background, resizing image, lighting and color correction, removal of unwanted elements from the photographs and much more.
Automobile Photo Editing Services:
When it comes to online business product images are the only approach to make the potential customers understand about the actual automobile product. Visually engaging photos are incremental in fascinating the clients to make them purchase the automobile product and increase the sales and conversion rates. At times you need to edit out your automobile identity information. Our professionals have skillfully identified and information which has to be removed for promotional and business purposes.
Vehicle Image Manipulation Services:
Numerous automotive industry use vehicle image to showcase the new stock. In the automotive industry, you cannot simply shoot and post images which will make you stay out of business. Understanding the priority of commercial image manipulation, we have the team of highly trained experts who can manipulate vehicle images according to current business market. Our digital designers can skillfully craft color rich meticulous vehicle images.
Enhancing/ Editing Vehicle Photography:
Sam Studio contributes an extensive range of vehicle image editing services to distinct industries globally. We handle your existing vehicle images and enhance them into professional and attractive look across the online market. We are expert in handling diverse image file formats such as RAW, JPEG, BMP, GIF, TIFF, EPS, PSD, and much more formats
Sam Studio is one of the best automotive products editing services provider which outsources a complete graphic designing solution for business. We equip 24/7 customer support. For free trial send your sample images to admin@samstudio.co