Commercial Photo Editing Services:
Commercial photo editing services benefit in promoting business sales. Our commercial photo editing services are suitable for industries like travel, fashion, e-commerce, advertising and much more. At Sam Studio, the leading class in technology and tools for commercial photo editing handled by experienced professional artist and expert Photoshop technicians to assure that the photos are edited to an exceptional outcome. Our commercial photo editing experts can transform your normal photos into sparkling images.
Our commercial photo editing services involve
Car photo editing services
Automobile/ vehicle image editing services
Furniture photo editing services
Apparel photo editing services
Commercial Product Photo Retouching Services:
Retouching product photo is an efficient way to gain the scrutiny of the customers. Commercial product photo retouching services comfort in marketing, advertising, and promotional campaigns. Sam Studio provides digital photo retouching and commercial product photo retouching services to professional photographers, graphic designers, large portrait studios, companies and much more. Sam Studio offers excellent product photo retouching services at an affordable cost and quick time with outstanding retouching endeavor.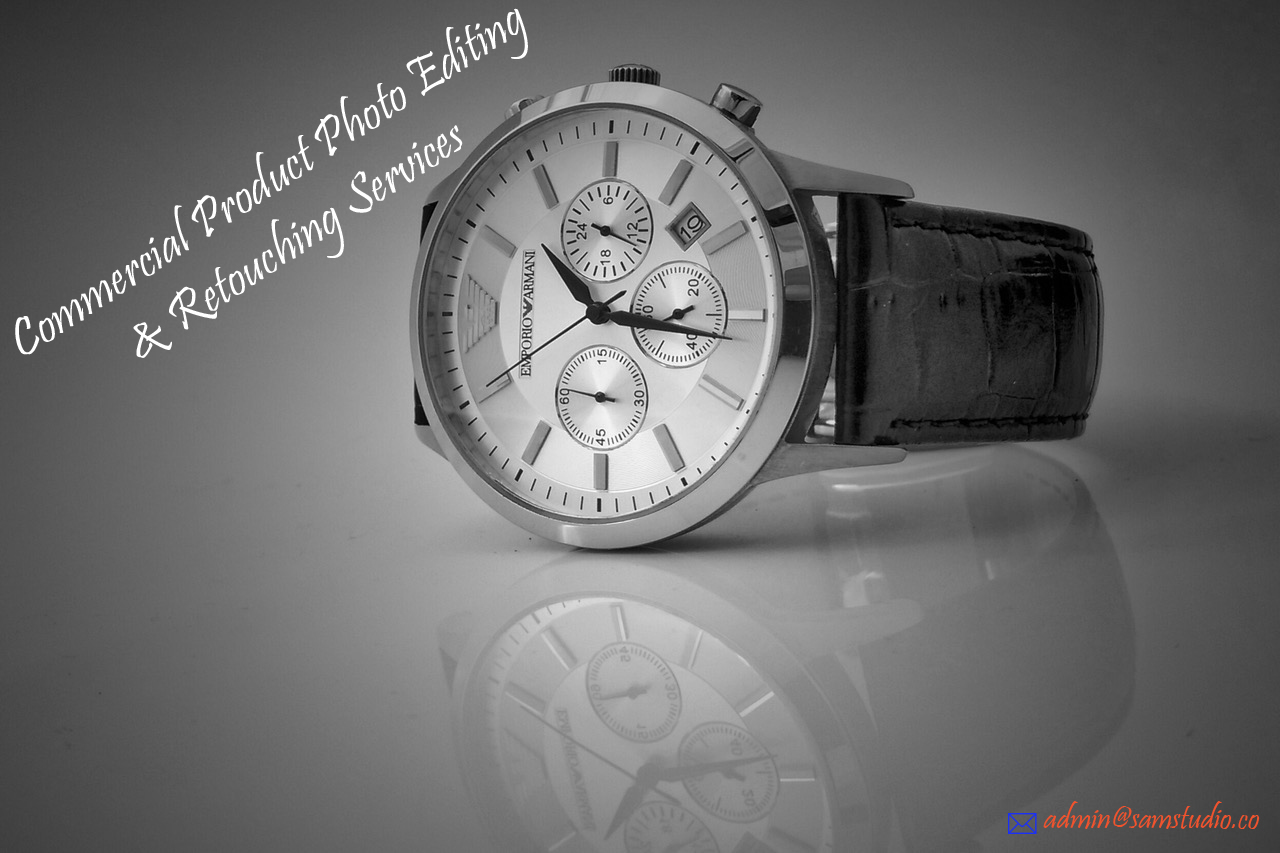 Our commercial product photo retouching services involve
Amateur image retouching services
Commercial photography photo retouching services
Fashion photo retouching services
E-commerce Product Photo Editing and Retouching Services:
Online buyers buy any products by which they visually get attracted by product photos or product images. Creating positive impression on your prospects through product image is necessary to grasp the attention of the potential online customers. Sam Studio is expertise in e-commerce product photo editing and retouching services can effectively enhance images without losing the natural charm of the product photo. Our expert artist can utterly carry out all types of e-commerce product photo editing and retouching services including digital photo retouching, clipping, cropping, background removal and much more.
Our E-commerce product photo editing and retouching services involve
Color correction services
Background changing services
Cropping e-commerce product photo
Jewelry photo design services
Lens glare removal from photos
Dust removal from the image
Removal of scratches in photos
And much more services
Sam Studio provides skillful Commercial Photo Editing Services /Outsource Product Retouching Services for business promotion. Our professional photo editing & retouching services are cost effective and quick turnarounds. We provide 24/7 customer support. For free trial send your sample images to admin@samstudio.co