Baby Photo Retouching Service | Newborn Image Editing Services | Baby Photography Enhancement
Baby Photo Retouching Service
Baby Photo Retouching Service for Newborn Photographers – Photo Editing Expertise in SAM STUDIO offers Professional Newborn Baby Photo Retouching Service and Newborn Image Editing Services for Baby Photographers in Germany, Italy, Sweden, Norway, Poland, Netherlands and other European countries.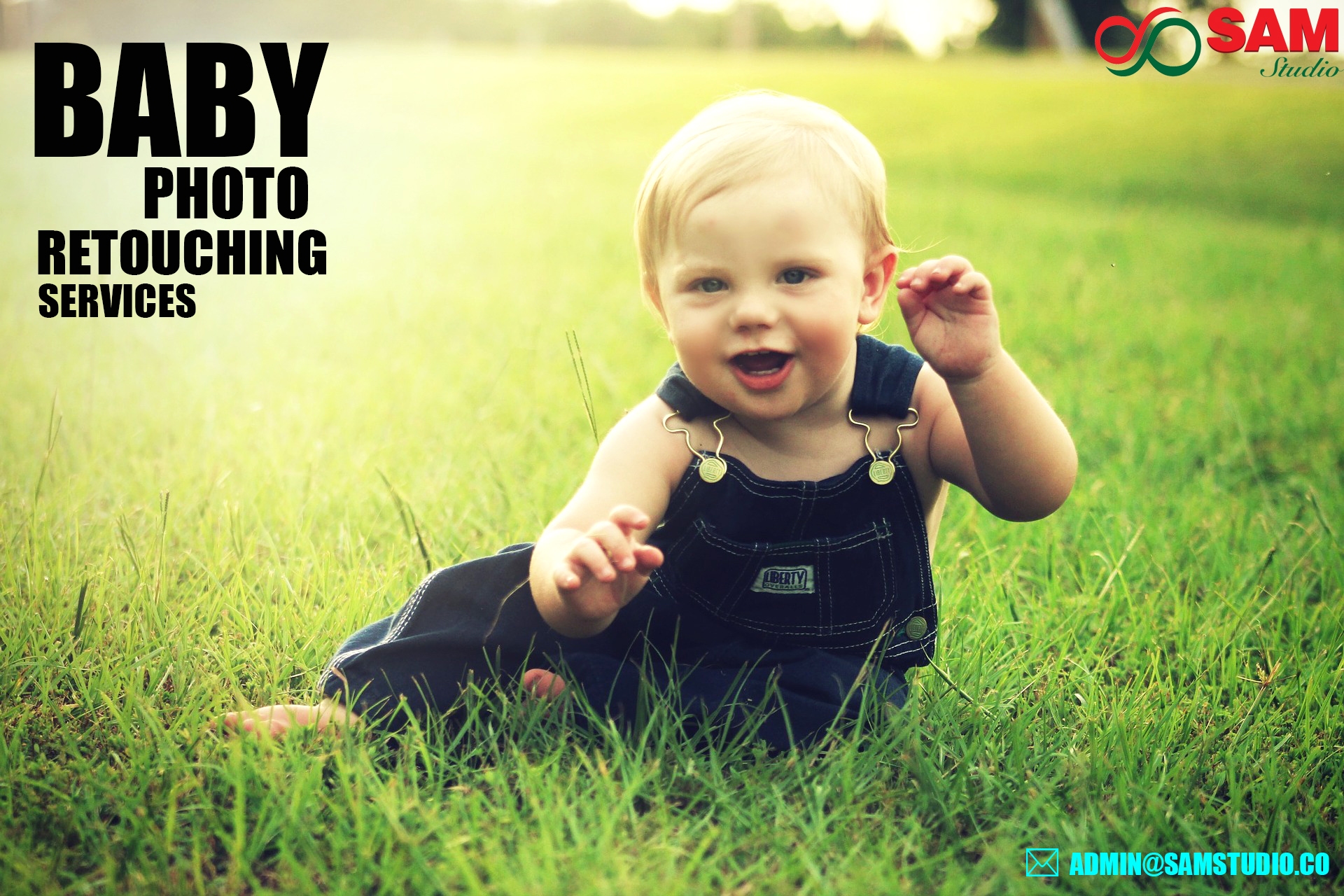 Newborn Photo Retouching Service leads your baby photos to look stunning by adding certain advanced techniques to your photography. Some of the factors involved in Baby Photo Retouching Service are like baby color correction, natural shadow creation, baby skin retouching, Newborn teeth and baby eye whitening, virtual weight reduction, culling of baby images, red eye reduction, reducing photography defects, adding and removing people, reduction of distracting hairs, color correction, exposure corrections, enhancement, glamour addition, body retouching, face retouching, dodge and Burn effect, Background Changing, Ear Retouching, Lips coloring, Wrinkle removing, object removing, removing stray hair, adding hair.
Some of our services involved in Baby Photo Retouching Service are as follows  
Spot removal service in baby photography
Brightening and darkening newborn images service
Retouch and smoothening baby skin service
Color correction and skin tone adjustments service
Adjusting exposures service in newborn photos
Correction of shadows and highlights service in newborn photos
Adding and removing unwanted objects service
Retouching photo baby object removal and addition service
Cleaning backgrounds service
Remove wrinkles, spots, and blemishes service in baby skin
Baby Photo Retouching Service and Newborn Image Editing Services
SAM STUDIO is an Excellent Newborn Image Editing Company and Baby Photo Retouching Service Provider for photographers all around the world. We deliver any quantity of photographs around swift clock time.
Some of Photo Retouching Services are as follows,
We also offer special unpaid trial service so that you can send 2 or 3 photos to the mail id given below and get retouched with 24hrs.
For More Details,
Visit: – http://www.samstudio.co/photo-editing-service/
Mail To: – admin@samstudio.co