Photo Clipping Service, Image Clipping, Professional Picture Editing, Professional Photoshop Services, Clipping Path Service, Product Photo Editing Services
Product Photo Editing Services
Commercial Product Photo Editing Services for E-commerce Business – Get a standard quality product photo editing services for your online e-commerce stores form the hands of our professional product photo editors.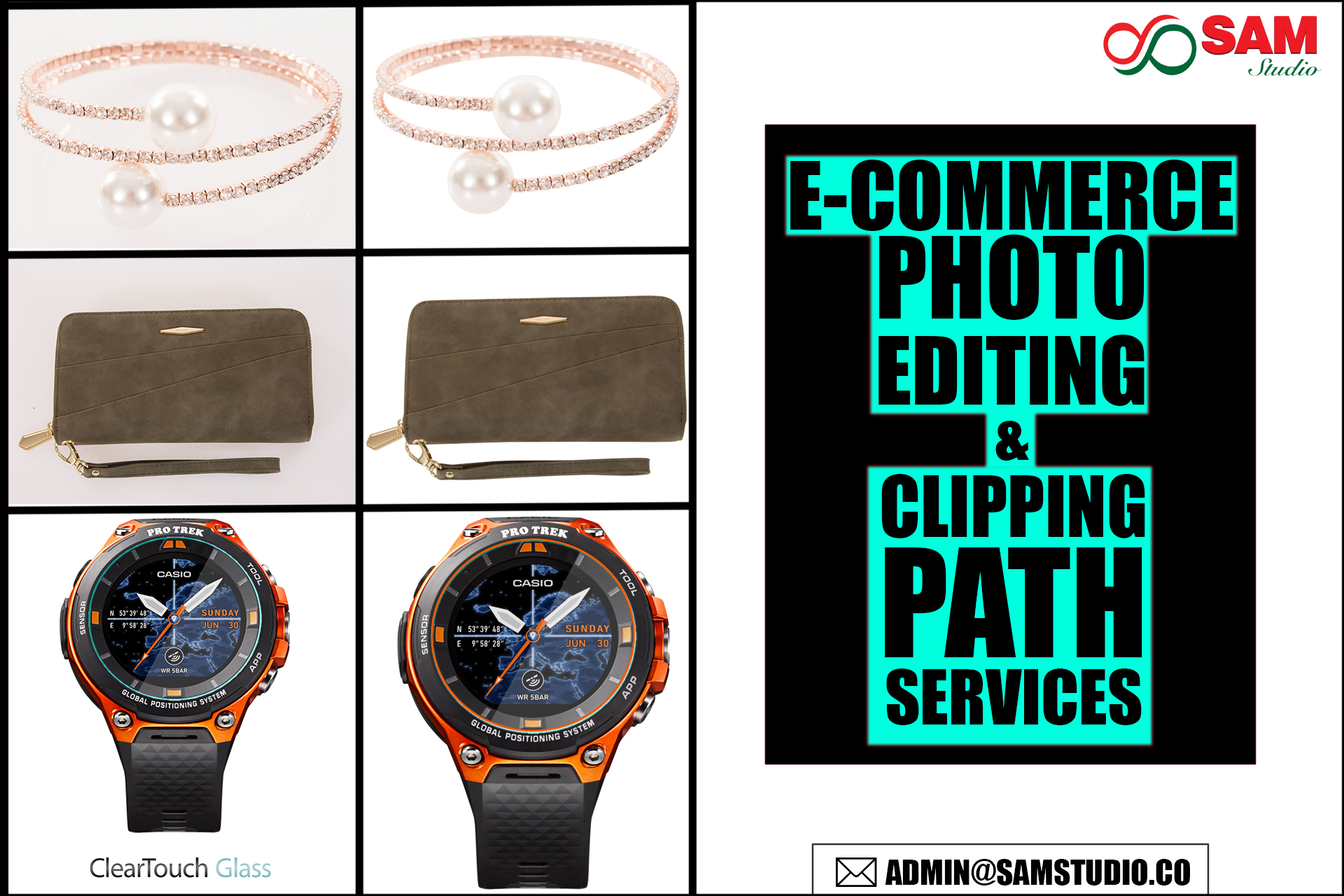 We deliver a sharp cutting edge product photographs with our clean and clear-cut clipping path service. We induce the latest technique and high-end software for enhancing your product photographs
There are lots of services involved in Product Photo Editing Services for E-commerce Business some of them are like
Stock Photography Retouching Service
Product Photo Editing for E-commerce Photographers Service
Vacation/Holiday Rental Photo Editing Service
Fashion Photo Retouching Service
Furniture Product Photo Editing Service
E-commerce Product Photo Editing Service
Jewelry Product Editing Service
Car Image Editing Service
Footwear/Shoe Product Editing Service
Accessories Product Photo Editing Service
Travel photography Editing Service
Nature/Wildlife Photo Editing Service
E-commerce Image Editing Service
Image Clipping Path Services
Image clipping | photo clipping | image editing | photo retouching
Sam Studio is a standard outsource photo clipping path service provider which offer high-end clipping path service and professional e-commerce photo editing services for the online e-commerce stores from Germany, Ukraine, Sweden, Norway, Canada, UK, USA, Italy and other European Countries.
Types of Clipping Path Services that we offer are as follows
Clipping path with shadow creation service
Clipping path with flatness service
Multi clipping path with color correction service
Through Our E-commerce Product Image Editing Service, you can take your Online E-commerce business to next level and develop your business when compared to your business competitors.
Some of our clipping path services for E-commerce stores are as follows,
We offer our clients with unpaid trial services so that you can send 2 or 3 images to the mail id given below.
For More Details,
Visit: – http://www.samstudio.co/photo-editing-service/image-clipping-service.php
Mail To: – admin@samstudio.co