Creative Image Manipulation Services
Creative Image Manipulation Service is a one of a most ingenious and Creative Idea Provoking Photo Editing Services which claims not only image editing skills and experience but also the efficiency of creative thoughts and thinking for giving a hypothetical output.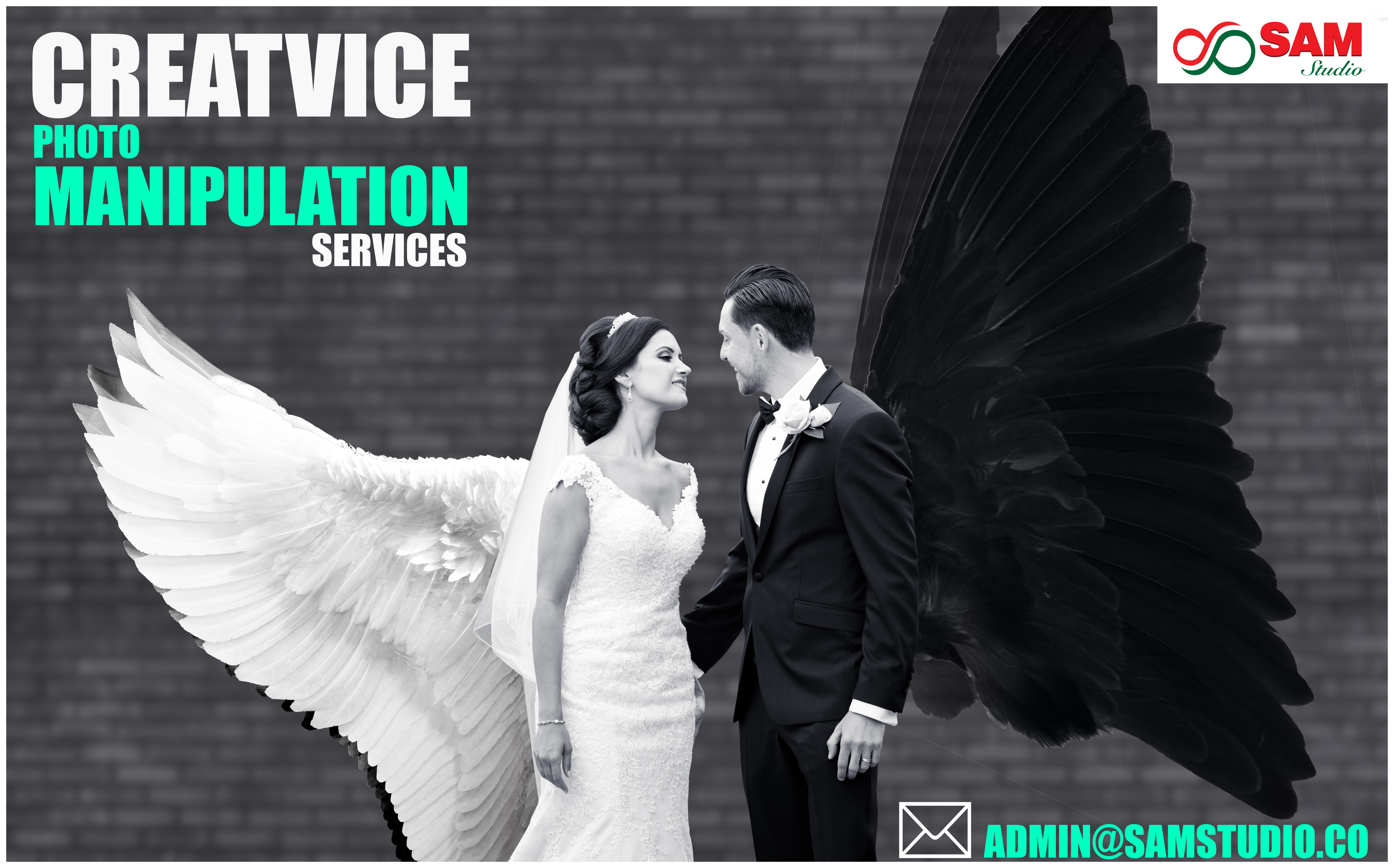 Creative Image Manipulation Services are widely used in the field of magazine posters, magazine cover page, advertising business products and services, outsourcing e-commerce products, newspaper advertisements, photo frames, wall posters, wallpapers, post-processing, business banners, etc.
A Professional Image Manipulation Service Involve following factors to bring out a stunning output
Advanced photo manipulation software and editing services
Professional artistic photo editing services
Detailed photo retouching services
Image conversion services
Photograph post-production services
Image post-processing services
Photo culling and tough image editing services
Photoshop Photo Manipulation services
Professional Photo Manipulation Services gives a delightful output by using advanced Adobe Photoshop Software and it is also achieved by using some other corrections software. Photo Manipulation Services for a business leads to attract much more business audience and leads them to make as your potential clients.
There are lots of services involved in Photoshop Manipulation Services some them as follows
Image Clipping Services
Portrait Manipulation Services
Photo Retouching Services
Image Enhancement Services
Lightroom Editing Services
Color Cast Removal Services
Perspective Correction Services
Image Density Correction Services
Noise and Grains Reduction Services
Image Sharpening Services
Exposure, Saturation and Contrast Adjustments Services
Eye and Teeth Whitening Services
Eyeglass Glare Removal Services
Stray Hair Removal Services
Facial Glare Removal Services
Eye Bag Removal Services
Level Editing Services
Burn and Dodge Techniques Services
Creative Image Manipulation Services for
Outsource Image Editing service and Creative Image Manipulation Services to SAM STUDIO and get output with swift turnaround time. We deliver a standard quality of Creative Image Manipulation Services from the hands of Professional Image Editors.
Send up to 3 sample images with instructions to admin@samstudio.co. Our professional e-commerce Image editors will work on your jewelry images and delivers superior quality output at reasonable costs and within fast turnaround time.
For More Details,
Visit: – http://www.samstudio.co/photo-editing-service/image-manipulation-service.php
Mail To: – admin@samstudio.co