To give a tenacious struggle to the business competitors, rapidly we need to build a strong skill and business surroundings. Businesses leaders were in the position of finding the new business opportunities to take their trade strategies into next level. For that sense, they need the skill from the genius person whether it from In-home employees or it from outsources.
Outsourcing includes an estimate of modern groundwork and development competence processes and procedures and old structures, within your organization. The external attitude of business evolution and scenario planning well understood about the global trends, new methodologies, system analyses, competitor analyses, analyzing customer requirements, market analysis and evaluating current position as well as implementing goals.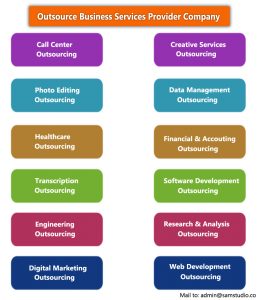 We won't approach outsourcing vendors if the below statements are accomplished to our company.
• Whether we are MNC's
• Whether we having number of separate departments
• Whether we having owned websites
• Whether we having skillful employees
• If we having over 1000 number of employees
• If our employees reach customer satisfaction via phone or online
• If our business planning hand to migrate risks, support future improvement
• If our technology will sustain at very hard situation
• If our company growth is ready to give competition to our challenges
• If we having over 1000 number of art employees
• If we having leisure time after concentration the business
• We feel that all the process were running 100% perfect
• Need to finish projects at appropriate time period
• Feel that no need to develop internal staff skill, they having sufficient skill
• If we are not in start-up position
• If we have sufficient manpower
• If we don't care about core business
• We oversight if we are feeling that all the process were cycling successfully
Benefits to promote our essential work to business developers:
• To reduce the risk overall at company
• If the business was in initial position
• Focusing on the essential business
• To reduce the cost of labor
• To increase the performance
• To control the cost of investment
• To reduce the labor cost if they are experience
• To obtain the company goal quickly
• To achieve the vision without losing any capitals
• To reduce the bigger mistakes on the company
We need to understand that how to outsource is importance in the situation of developing our business. From these we are happy about that, expose the insight and need of outsourcing for any of this in this globe.
Outsourcing is the best for business promotion in 2016:
Giving attention to outsourcing your business services to other business vendors will reach your potential audience very quickly. Understanding, analysing and involving in projects requires some sequent amount of time schedule to achieve. Delivering the goods to your potential audiences improves the trust on your business.
Outsourcing business services to the best class company will help to drive more amount of revenues to start up level business owners, we at sam studio helping our customers from multiple industries with our affordable outsourcing services. Our outsourcing service beneficial to both starts up level and higher level businesses.
Our outsourcing services are started from the call center, photo editing, healthcare, transcription, engineering, digital marketing, data management, software development, research and analysis, creative design, financial and accounting and web development services. Hence, looking for the best class outsourcing services provider to get professional outsourcing solutions at low prices, please feel free to contact sam studio.