360 Degree Panorama Services
360 Degree Panorama Services is the technique that gives you the appearance of the fantastic virtual tour services for your real estate and architecture photography. Real estate image editing services are having the editors who are all experts in the panorama stitching services. For the real estate and architecture photography business, it helps to improve the business by exposing the 360-degree panorama stitching. Our photography experts can create 360-degree walkthroughs of your home that meet Google's entire standard for virtual tours. Use 360-degree imagery we can transform your real estate listings and put you a step above the competition.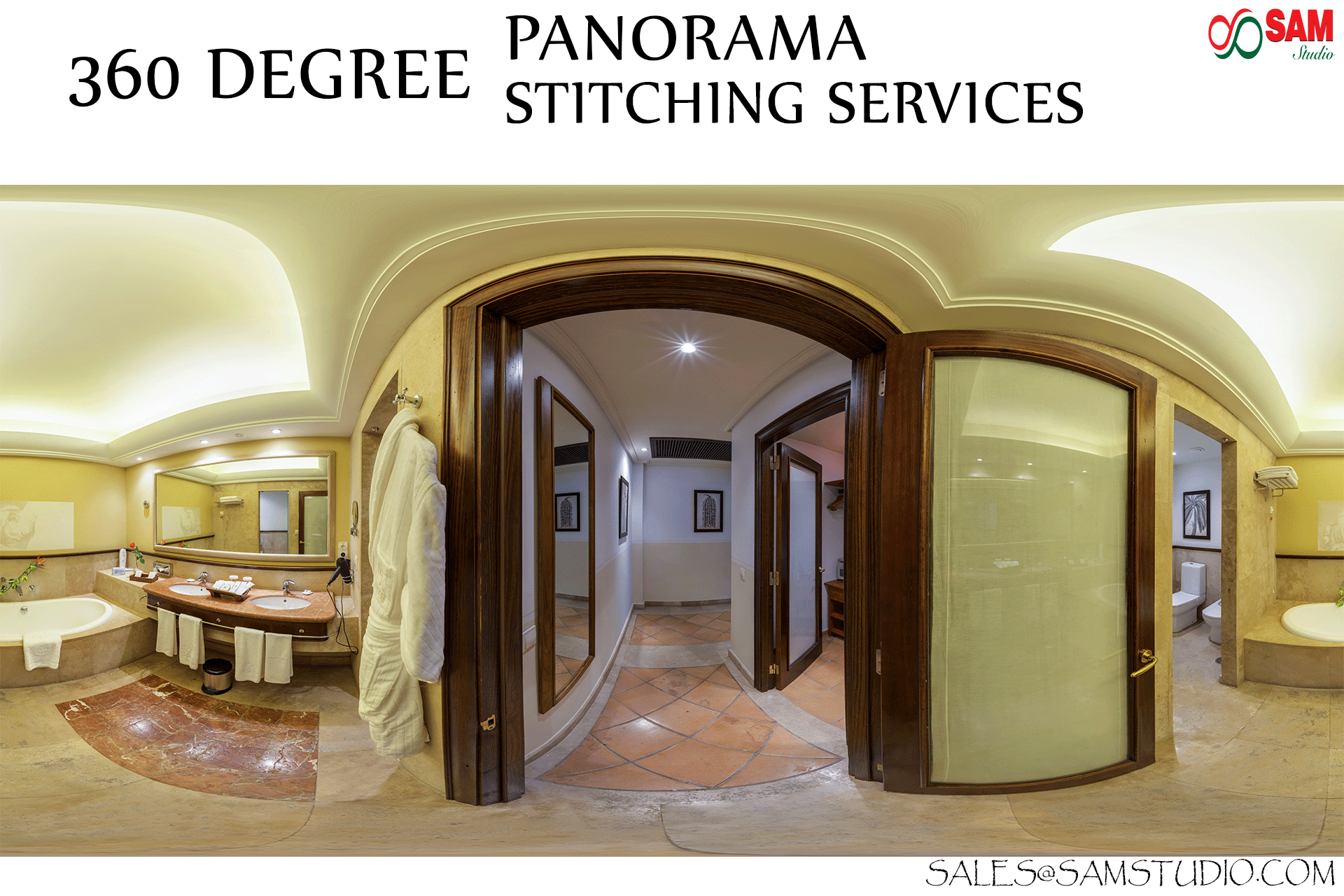 By enhancing the digital photos that our photographers take we can produce super image quality as well as quick download time for your virtual tour. Real estate and architecture photography allow you to capture an entire environment in a way traditional photography which cannot and allow you to deliver that experience to anyone with a computer. Panorama stitching used for more time-consuming in manual methods that are very precise. This panorama image makes the picture very sharp and lines up exactly. Panorama image use the high dynamic range to many images together.
360-DEGREE PANORAMA STITCHING which has many solutions following with these they are
Image stitching
HDR panorama enhancement
Panorama image enhancement
360 degree virtual tour services
360 degree virtual video services
360/180 degree spherical panoramic view
Inner/outer sphere panorama
Inner/outer cylinder panoramic view
180 degree panorama enhancement
Panorama stitching services
Panorama stitching for aerial photos
Panorama stitching for property photos
360 degree panorama photo stitching services
360 degree panorama enhancement
Panorama virtual tour services
360 degree panorama stitching
360-degree virtual tour services
Scenic post panorama
Store and fisheye panorama stitching
Real estate panorama
Image blending.
Services Used in 360 Degree Panorama Stitching
Image bracketing
Color balance
Perspective correction
Angle adjustment
Sky replacement
Color cast removal
Edges correction
Photo density adjustment
Adding effects or improving image quality
Managing multiple input files.
ADVANTAGES OF PANORAMAS STITCHING
Quick turnaround time
Affordable prices for our real estate panorama photography
Zoomable high-resolution photograph
Interactive experience with panorama stitching process
Convert HDR panoramas into LDR panoramas
Unlimited possibilities for viewers
Consumer loyalty
Worthy of an investment
360-degree media advertising
Gateway to new marketing platform
Monitor sales people's performance.
More information:
Mail to: admin@samstudio.co
Visit: http://www.samstudio.co/photo-editing-service/360-panorama-service.php