Transcription Services – Converting recorded files into suitable electronic or text documents. Industries are mainly required transcription services to maintain their bulk volume of data. Due to a lot of pressure and lack of manpower, they actually not having time to finish their job within allocated time period. Transcription Services is the most needed services for all kinds of business industries to convert their recording files into documents.
Transcription services used to translate your voice recorded files or speeches, and video recorded files into multiple documents format.  There are many outsource transcription services providing company supports business industries to done their job quick and easy. Unlike, Sam Studio is the global transcription services provider located in India and delivering outsource/offshore transcription services to our clients from multiple business industries.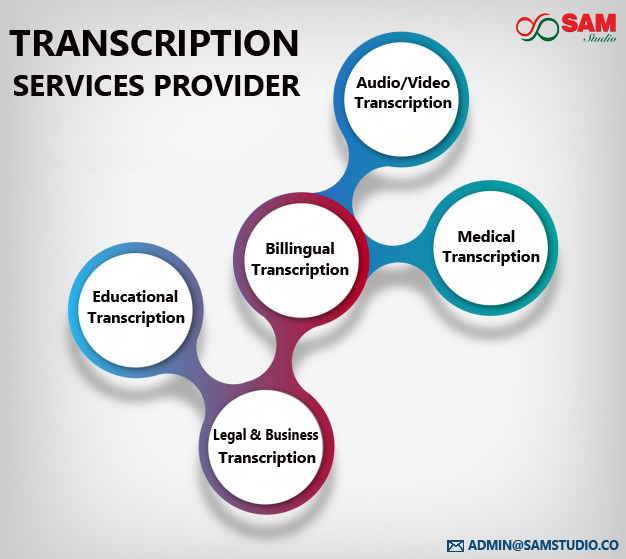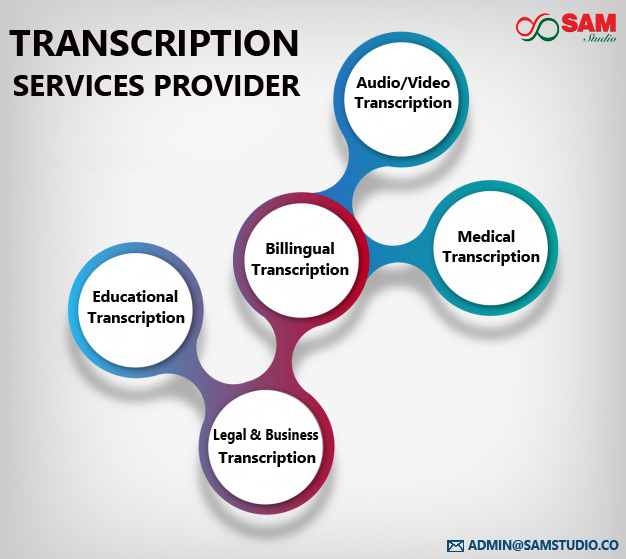 Quality Transcription Services from Globalized Transcription Services Provider
Sam Studio provides fast and quality audio and video transcription services to your business and industrial needs. We provide clear and accurate transcription services to your speeches, voice recorded files, meetings, videos, seminars and other kinds of documents. Our professional team of transcription analysts understand your needs and do the research to deliver high-quality transcription outcomes.
Our transcription team catch the difficult words in your recorded conversation to prepare accurate transcription results. We can accept any kinds of recorded file formats from our clients and work with your transcription projects to deliver outstanding translated documents.
Outsource Transcription Services – Professional Transcription To Your Business Needs
Get professional audio and video transcription services to your business and industrial needs. Sam Studio provides unique and accurate transcribing files to industries such as business, finance, legal, educational, medical. Our outsourcing transcription services help your business in various angle. Our outsource professional transcription services are followed by,
Looking for best transcription services providing company, please feel free to contact Sam Studio. Our transcription specialists understand your requirements and deliver flawless transcription solutions to your industrial needs.
Outsource Audio/Video Transcription – Translate your audio and video recorded files into suitable and accurate electronic documents with high quality.
Outsource Bilingual Transcription – Reach your localized contents into multiple languages such as Asian and European languages.
Outsource Legal Transcription – Legal transcription help to translate your legal business documents into quality transcription file formats. Our legal transcription mainly used for lawyers to convert their speeches and recorded information into document files.
Outsource Business Transcription – Business transcription services are common for all kinds of business industries such as financial, healthcare, engineering, outsourcing, small, medium, and large level business related organizations.
Outsource Medical Transcription – Medical transcription services are mainly used for healthcare industries to maintain their medical records, patient details, billing information etc. Get professional medical transcription specialists support to specialized business industries.
Outsource Educational Transcription – Educational transcription for schools, colleges, affiliated universities to convert their recorded files into suitable electronic documents.
Looking for outsource transcription services provider support. Contact Sam Studio transcription professionals to deliver fast, accurate and quality transcribed documents to your recorded or captured speeches and other audio and video files.
More Information
Mail to: admin@samstudio.co