Real estate photo editing services for photographers:
Photography plays a crucial role in real estate business. Real estate photos are the approach to spell out a new lifestyle. Post processing is more time consumption task for photographers. Many photographers reached their limit in business due to post processing work. Sam Studio offers to outsource for real estate photo editing services for professional photographers.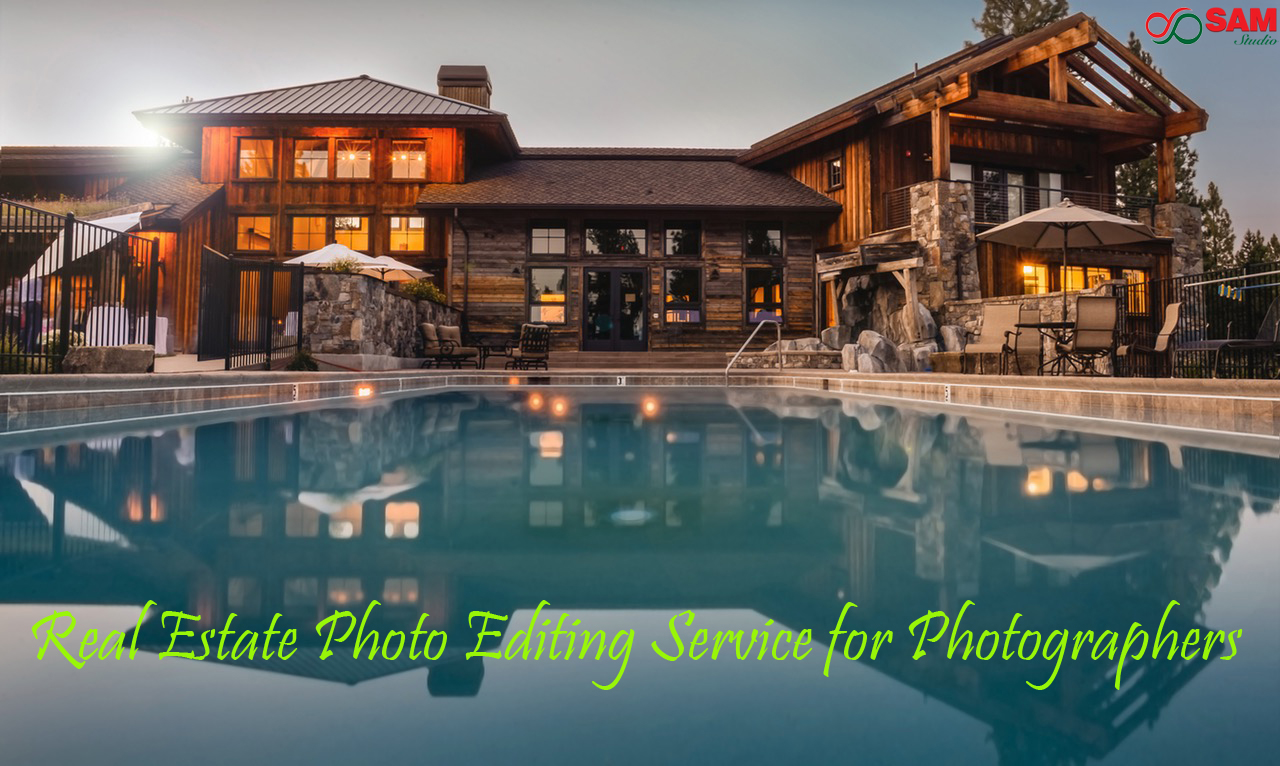 Our professional designers provide high-end post processing services in quick time with affordable cost. Our specialized real estate photo editing services involve
Real estate Photo enhancement services:
Real estate photo enhancement services are used to remove unwanted objects, adjust the color of the image to give perfect look, adjusting the density of the image, sharpening the photo & resizing the image
Color cast removal services:
Even professional photographers will not get the perfect shot of image due to some lighting conditions. Our designers are expert in color cast removal. Color and lighting adjustments and give the perfect original image.
HDR image blending services:
HDR Blending technique is used to blend two images from different exposure. Our skilled experts can blend images for perfection. Our blending services used in home interiors, exterior and commercial property images.
360-degree panorama stitching services:
With 360-degree panorama stitching, we can stitch multiple images and make a single wide angle photo. Our professionals are expertise in advanced photo stitching with virtually unlimited output size.
360-degree Virtual tour:
The virtual tour is the process of combining images and videos to give the virtual tour to the property. The 360-degree virtual tour is the process used to give tour feel and give the clear idea about the real estate property.
Virtual furniture staging:
In real estate business, you cannot show the empty property to potential customers. Sam Studio offers innovative virtual furniture staging either adding or removal of furniture for the new and old property.
3D floor plan conversion:
Our professionals convert your unpleasant normal floor plans into 2D and 3D floor plans. This improves buyer's visualization, increase buyer interest and generating leads.
Perspective correction:
Perspective correction is the process of fixing the issues caused by the tilted lens. Sam Studio offers digital perspective correction services for derangement like horizontal & vertical perspective alterations.
Our professional real estate photo editing services include
Contrast and brightness adjustments for real estate photos
Brightening vignette edges in images
Sky replacement for Real estate image
White balance adjustments in photographs
Under and over exposure adjustments
Highlighting the brightening shadows
Adding sky to real estate images
Noise reduction in real estate photos
Adjusting the curves and levels in photographs
Photo density and lens correction in real estate images
Adjusting the angles for real estate images
Correcting the vertical and horizontal perspectives
Real estate image blending
Aerial image editing services for real estate
Adding and removing objects in real estate images and much more
Sam Studio offers excellent real estate photo editing services for professional photographers with 24/7 customer support. We accept raw images and return files in required format as per client's interest. For free trial contact us on admin@samstudio.co